Get 17% Off on Bulk Purchase for More Than 1000pcs of Gatonbrass Brass Chandelier Parts
Press Release
•
Jan 6, 2016
Gatonbrass has today announced that they will offer 17% discount beginning January.This will only be valid for importers who order for more than 1,000 pcs of Gatonbrass Chandelier parts.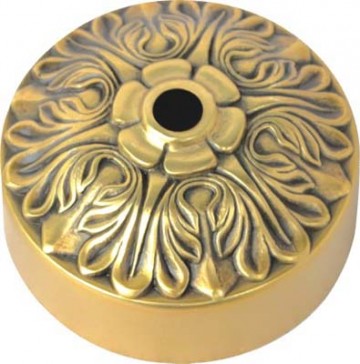 Zhongshan, January 6, 2016 (Newswire.com) - Gatonbrass has today announced that they will offer 17% discount beginning January. This will only be valid for importers who order for more than 1,000 pcs of brass Chandelier parts.

Gatonbrass is one of the leading brass chandelier manufacturer and exporter in China. They are available in a wide range of sizes and styles. The company is the pioneer of the modern chandelier designs. They are available in different options that are suitable for different rooms.

"At Gatonbrass, we strive to appreciate our partners, not only by advocating for total cost advantage, but also incredible offers during the first three months of 2016," said Erik, the Gatonbrass Product Manager. "We have contemporary designs that blend both the modern and traditional designs. Therefore, our brass parts can be installed in all setups," he added.

The available designs range from complex to simple shapes. Gatonbrass has also started the custom brass parts manufacturing process. This gives importers a chance to order for parts that will meet the specific needs of their customers. For orders that are more than 1,000 pcs, Gatonbrass will consider free tooling for die cast chandelier parts. This implies that the importers of these products will definitely benefit from a number of factors that can enable them to maximize on profit.

"We strive to get all proportions rights since it is the only way to guarantee customer satisfaction at all times," said Erik. "Our qualified technicians balance between the esthetic values, cost of maintenance the specific requirements of every importing company," he added.

This 17% off on bulk purchases for more than 1,000 pcs comes at a time when the brass chandelier parts are in high demand in the European Market.
Moreover, this is also a time when the production cost of the die cast chandelier parts has also increased across the globe. This makes Gatonbrass the only exporter that sells its brass parts at a fairly affordable price. It doesn't matter whether the company required bulk die casting for customized or standard parts. The Gatonbrass technicians will assist throughout the entire process.

The parts are inspected individually to ensure that they meet the desired quality criteria. That is, they pass through a 100% inspection before the shipping process. In case you have only a CAD drawing, the technicians and engineers will also help your company in the process. A sample will be sent to your team for approval before the bulk production begins. Again, the company will also update you on the progress through weekly reports and pictures of the brass chandelier parts.

This 17% of will includes all brass chandelier parts such as the cast canopies; caps for lamp sockets & candles; wall sconce arms and brass spindle. and this also works for the Brass Landscape Lighting Fixtures .This is one of the best offers of 2016 that you shouldn't miss.

About Gatonbrass

Gatonbrass started their factory by producing brass chandelier lighting parts, their city is the chandelier lighting producing center. there, people call it "chandelier capital" and 80% of chandelier lights in the world are made in this city.
Gaton brass is the premier brass parts producer here, from the brass chandelier arms, lamp holders to brass light covers and even very small brass parts, you can find them at Gatonbrass.

For more information, visit our website:
http://www.gatonbrass.com/brass-chandelier-part/
Or
Call: 86-186-6785-1978
Email: sales@gatonbrass.com
Related Media
Related Files
Additional Links