Garden Experts Say Fall is the Best Time to Plant
Press Release
•
updated: Jul 18, 2017
Spring is the most common season for planting. But according to American Meadows and High Country Gardens, fall is another great time to get plants and seeds into the ground.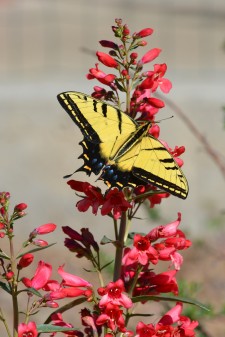 Shelburne, VT, July 18, 2017 (Newswire.com) - ​Spring is the most common season for planting. That's when most gardeners and homeowners think about sowing seeds and putting plants into the ground. But gardening experts from American Meadows and High Country Gardens say there's another time of year that's perfect for planting: fall. Planting wildflower seeds, perennials, bulbs and shrubs in the autumn gives plants a chance to get established before the cold weather of winter arrives.
"Fall planting reduces the stress on new plants and newly sprouted seeds," said Mike Lizotte, managing partner of AmericanMeadows.com who is known as the Seed Man. "As temperatures cool off in the fall, most wildflowers naturally drop their seeds. So when you plant in the autumn, you're actually following the example of Mother Nature."
"Fall planting reduces the stress on new plants and newly sprouted seeds."

Mike Lizotte, Managing Partner of AmericanMeadows.com
Here are the Top 5 reasons why autumn is the best time for planting.
1. Get a jump-start on spring growth
Planting perennials in the fall gives them a head start on growth the following spring. That's because perennials planted in autumn have a chance to set their roots before the ground freezes. In the fall, the soil tends to stay warmer than the air temperature, which is great for developing root systems. "Fall-planted perennials can get acclimated, and their roots grow in the cool weather leading up to winter," said David Salman, chief horticulturist for HighCountryGardens.com. "Root systems will start to grow again in early spring once the ground thaws—and these plants will be larger and flower more profusely than those planted later in the spring."
Sowing wildflower seeds in the fall also give them a jump-start on spring growth. In warmer climates, wildflowers can sprout in the fall and overwinter for early growth in the spring. In colder climates, the seeds should be sown after a hard freeze so they can overwinter and be ready to sprout in early spring.
2. Crucial support for pollinators
Earlier spring blooms help to provide important early-season nectar sources for pollinators, which struggle to find food at the extreme ends of the gardening season. Anytime that you can provide early-spring (and late-autumn) food supplies for birds, bees, and butterflies, you will be helping pollinators. You will also be doing your part to protect the food supply for humans, too. (If it weren't for pollinators, many of the foods we love would be far less plentiful.)
3. Less water
The cooler fall weather helps to reduce the water lost to evaporation. The shorter days of autumn cause photosynthesis to slow down, too. As a result, new plants require less water than if they were planted in the spring or summer.
4. The cool weather
The cooler autumn weather can be good for plants, and it can also be good for gardeners. If hot, sweaty summer weather isn't for you, try gardening in the fall! The crisp, cool air makes for an enjoyable, leisurely experience while working in the garden.
5. Spring-blooming bulbs need to winter over
Do you love colorful spring-blooming bulbs such as tulips, daffodils, hyacinths and more? These bulbs need to be planted in the fall so they can winter-over in freezing weather. Without exposure to cold temperatures, these bulbs won't bloom. After a period of dormancy, they emerge in early spring to delight us with a colorful show of blooms. (Spring-blooming bulbs can be planted in the spring—but they won't bloom unless they've been pre-chilled for several weeks.)
For all of these reasons, the colder weather in fall causes less stress on new plants, gives plant roots a chance to establish themselves in a comfortable environment before the winter, and increases the early-season show of flowers. Savvy gardeners know that planting in fall is a great way to get a stress-free jump on the following season!
For more tips about fall planting, visit www.AmericanMeadows.com and www.HighCountryGardens.com for helpful planting guides.
Source: American Meadows
Related Media