From a Day to a Year, Handling the Results of Identity Theft Can Cause Emotional and Financial Trouble, Says FEBC
Press Release
-
updated: Nov 12, 2018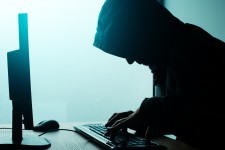 SAN RAMON, Calif., November 12, 2018 (Newswire.com) - Identity theft is a serious problem, one that has affected seven percent of Americans 16 and older. Some damage is more severe, some less, but it's never in the favor of someone who has had their identity stolen. Once that information is stolen, an individual may have a hard time feeling financially safe. Financial Education Benefits Center (FEBC), a membership benefits company, offers joined benefits with LifeLock to help ensure the safety of personal information and prevent identity theft.
The most frequent kind of identity theft is more of an annoyance than a problem. A card's information is compromised and a quick alert from a bank or credit card company has the cardholder setting things straight in less than a day. They're usually more inconvenienced by having to wait for a new card. Big problems come up when accounts are opened in someone's name, sometimes taking around a month clear up, which then starts with emotional stress as well from the time invested in solving the problem. When spending even more time, like six months or more, on fixing an identity theft problem, a large portion experience extreme emotional distress and if things don't go perfectly, the individual is likely to feel some effects of the theft for years to come. "Identity theft has the potential to cause damage to an individual to the point that it becomes a constant fear of theirs," said Jennifer Martinez, manager at FEBC.
Signs of identity theft are things like unauthorized account activity, debt collectors calling about debts owed that someone didn't personally make and notifications about compromised information due to a security breach in a company's system. FEBC offers identity protection to its members that can help prevent identity theft and help begin reparations should an identity theft occur. "We strive to offer relevant discounts to our members to better help them achieve personal and financial wellness," said Martinez.
About Financial Education Benefits Center
Financial Education Benefits Center is located in San Ramon, California. The membership company has already helped thousands save money and obtain the necessary education required to live a financially healthy life.
Financial Education Benefits Center has partnered with several name brand third-party companies to expand the financial and educational products and services available to its members and to provide a variety of wellness services as well.
Financial Education Benefits Center Newsroom
Contact
To learn more about Financial Education Benefits Center, please contact:
Financial Education Benefits Center
2010 Crow Canyon Place Ste. 100
San Ramon, CA 94583
1-800-953-1388
info@febcp.com
Source: Financial Education Benefits Center
---
Categories: Active and Healthy Living
Tags: cardholder, health and wellness, identity theft, membership benefits, unauthorized account activity
---