Founder of HTC Delivering Keynote Speech at a Major Virtual Reality Hackathon at UC Berkeley
VR Platform Fulldive and Nonprofit Upsync Announce Start of Series of Major Virtual Reality Hackathon Events at UC Berkeley
Press Release
-
updated: Apr 28, 2017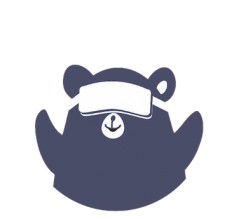 Berkeley, CA, April 28, 2017 (Newswire.com) - In a drive to inspire and encourage the VR community to expand their efforts beyond gaming into making apps for the education space, the company Fulldive and nonprofit marketing organization Upsync have joined forces to launch a new series of VR Hackaton events. The first at UC Berkeley on April 29th will last 48 hours and features HTC's Founder Cher Wang as the Keynote Speaker.
To reach its full potential, Virtual Reality technology needs to be harnessed for something beyond just creating amazing game apps. That's the strong and thoroughly convincing position held by VR platform Fulldive and nonprofit marketing organization focused on the tech world Upsync. Backing up those ideas with action, Fulldive and Upsync recently announced they are launching an exciting series of VR Hackathon events at UC Berkeley, the Fulldive VRathon. Its debut will run from April 29th through May 1st, encouraging the VR world to put energy into making apps that focus on Education, teach skills, and deliver lasting value to the people who use them. 
"Our VR developers have the chance to change lives and potentially help whole communities with their work," commented Ed Ow from Fulldive. "We hope the Fulldive VRathon helps inspire this constructive use of the technology as well as provides a place for the VR community to make lasting positive connections between students, developers and its pioneers and leaders."
According to the team behind the VRathon, the weekend is highlighted by a sure-to-be-hard-fought coding and design competition. Large cash prizes, along with gifts like an HTC Vive,, will be awarded to the top winners by Founders of the competition Ed Ow and Yosen Utomo from Fulldive. Talks are planned from a who's who of the VR industry, including Keynote Speaker of the event HTC Founder Cher Wang.
"The speakers at VRathon are amazing and show just how much the VR community is getting behind the event,"  remarked one of the key figures at Upsync. "For a student at UC Berkeley to be able to connect with powerhouses in the industry, and to be able to participate in the Hackathon, are amazing opportunities that shouldn't be missed. It's a great, unique way to make connections and open doors."
Fulldive develops mobile apps that allow users to completely immerse themselves in the VR experience. Their most successful has been Fulldive VR, which is currently the number one downloaded Virtual Reality app on Google Play and Daydream with over 5 million downloads.  The company considers it a top priority to give back and show support to the larger VR community, a drive that has led to the creation of the VRathon with Upsync. 
Upsync is a UC of Berkeley campus-based nonprofit that specializes in CRM, graphic design, social media, and marketing strategy within the business and technology industries. Past and current clients include multimillion-dollar companies like Fulldive, HTC, Omni and Home Depot.
Expect news on coming events in the series soon.
For more information on the VRathon, be sure to visit:
http://www.calvrathon.com/ or www.Fulldive.com​
Press Contact
Edward Andrew
ed@edisonsco.com
Source: Fulldive
Share:
---
Categories: Business Technology, Educational Technology, Electronics, High Technology, Consumer Electronics, Mobile and Smart Phones
Tags: Cal VRathon, Cher Wang, Code, Coding, Developers, Education, Games, Hackathon, HTC, Virtual Reality, Vive, VR
---