Former Chief Investment Strategist of Bridgewater Associates Rebecca Patterson Joins Washington Speakers Bureau's Exclusive Speakers Roster: Available for Bookings
Press Release
•
Mar 2, 2023
Washington Speakers Bureau is pleased to announce the addition of Rebecca Patterson, economic & financial markets expert and former Chief Investment Strategist of Bridgewater Associates, to their roster of exclusive speakers.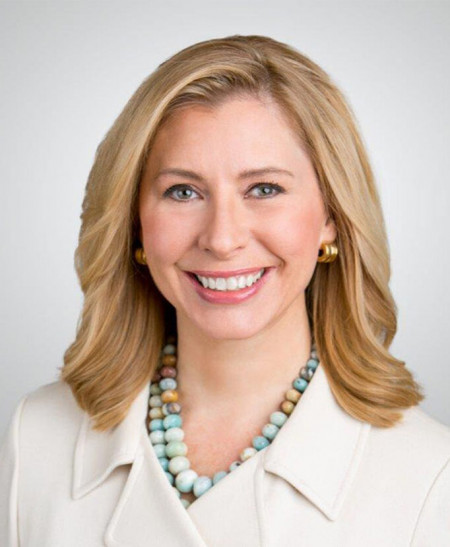 WASHINGTON, March 2, 2023 (Newswire.com) - "We are proud to represent one of the most powerful women in finance," said Ryan Heil, President of the Washington Speakers Bureau. "Rebecca's expertise and insights in economic and financial markets will be invaluable to companies and organizations as they navigate the challenges and opportunities presented by today's complex economy."
Patterson is a globally recognized investor and macroeconomic researcher with over 25 years of experience studying how politics and policy intersect with economic trends to drive financial markets. As a speaker, she uses her research and working knowledge to offer audiences a unique view of domestic and global economic trends and implications for financial markets - from stocks and bonds to commodities and currencies (and cryptocurrencies). Coming from a male-dominated industry, Rebecca also passionately shares lessons learned from her efforts to increase diversity and inclusion to help other women succeed in finance.
As the former Chief Investment Strategist for Bridgewater Associates, the world's largest hedge fund, Rebecca shaped the firm's research agenda across geographies and asset classes, and helped oversee the development of new strategies to help large institutional clients solve their most pressing challenges.
Before Bridgewater, Rebecca was Chief Investment Officer of Bessemer Trust, overseeing $85 billion in client assets. While at Bessemer, Rebecca was a member of the firm's Management Committee and helped launch their Diversity & Inclusion Committee. Prior to Bessemer, Rebecca spent 15 years at JPMorgan as a researcher in the firm's investment bank in Europe, Singapore, and the US. She also served as Chief Investment Strategist in the firm's asset management arm.
Today, Rebecca is a member of the Council on Foreign Relations and the Economic Club of New York and has served on the New York Federal Reserve's Investor Advisory and Foreign Exchange committees. She also chairs the Council for Economic Education, a non-profit focused on K-12 financial literacy. She was recognized for her achievements by American Banker's Most Powerful Women in Finance list for six consecutive years and, in 2022, was featured in Forbes' 50 over 50.
For an insightful and thought-provoking experience, book Rebecca Patterson for your next conference, meeting, or corporate engagement. Visit https://www.wsb.com/speakers/rebecca-patterson to learn more.
Source: Washington Speakers Bureau