CORRECTION: Wheels Up Founding Chief Growth Officer and Global Brand Ambassador, Stephanie Chung, Joins Washington Speakers Bureau's Exclusive Speakers Roster: Available for Bookings
Press Release
•
Feb 2, 2023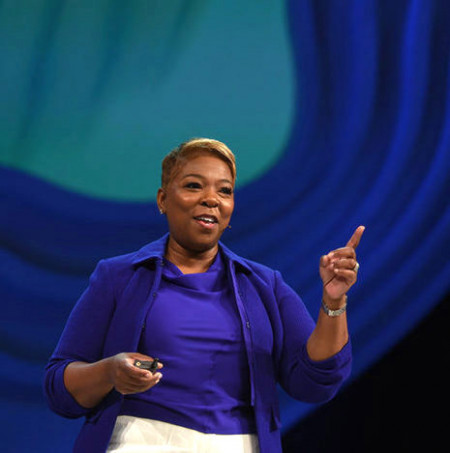 WASHINGTON, February 2, 2023 (Newswire.com) - The Washington Speakers Bureau is proud to announce the addition of Stephanie Chung, the Founding Chief Growth Officer and Current Global Brand Ambassador of Wheels Up, to their exclusive speakers roster.
"We are so excited to welcome Stephanie to our exclusive speaker roster," said WSB President Ryan Heil. "Stephanie's ability to engage audiences and inspire professionals to reach new heights through sharing powerful leadership lessons and proven sales strategies based on her extensive experience is sensational," he added.
As a speaker, Chung brings electrifying energy, practiced science, and tested wisdom to audiences spanning nearly every sector, diving into issues leaders face including business development and growth, sales, remote work, and women leadership. Audiences leave motivated to make impactful changes in their own organizations.
As the first African American president of a major private aviation company, JetSuite, Chung is a well-known, highly regarded trailblazer. Her insights have been gathered over a 30-year career during which she has catalyzed transformative growth in the organizations she's led.
At Wheels Up, Stephanie drove revenue growth through strategic client acquisitions and expanding the next generation of private flyers to a more diverse membership base. She is known for inspiring loyalty among clients, making Wheels Up a provider of choice for private travel.
In addition to her work with Wheels Up, Stephanie currently serves as a member of c200, a community of the most successful women in business. She is also a member of the Advisory Council of the National Business Aviation Association and the Advisory Board of the Texas Commission on Law Enforcement. For her achievements, she has been recognized in D CEO Magazine's Top 500 and included in the Ebony Power 100.
For a motivating, thought-provoking experience, book Stephanie Chung for your next conference, meeting, or corporate engagement. Visit https://www.wsb.com/speakers/stephanie-chung to learn more.
##
WSB is the world's largest talent agency focusing solely on the corporate speaking and lecture circuit. For more than 40 years, we have represented the very best keynote speakers from a variety of fields, from fortune 100 CEOs, to athletes, coaches, authors, presidents, prime ministers, and thought leaders. We remain the first choice of the world's pre-eminent speakers through our relentless focus on integrity, discretion, and care for our speakers and our customers. We have been fortunate to have had the pleasure to represent 3 former U.S. Presidents, 6 former British Prime Ministers, 5 former Secretaries of State, iconic authors, business leaders, and countless others of the most impactful voices of the last 40 years.
Related Links
Source: Washington Speakers Bureau