Fonon Introduces Revolutionary Technology for 3D Metal Printing
Bulk-To-Shape technology provides the quickest path to printing quality metal parts for production.
Press Release
-
Feb 1, 2016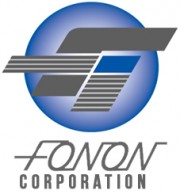 Lake Mary, FL, February 1, 2016 (Newswire.com) - ​​Fonon Corporation (OTC: FNON) today unveiled its Bulk-To-Shape technology, an umbrella of 3D printing technologies representing a transformational approach to industrial, application-specific metal additive manufacturing.  The new technology enables manufacturers to reliably integrate 3D metal printing into full production environments, and demonstrates a potentially disruptive key shift in industrial manufacturing.
While first-generation 3D metal printing has transformed the prototyping process by shrinking cycle times and reducing development costs, collective industry experience has determined that these systems have not been effective, reliable, or sustainable as tools for full production.  First-generation additive manufacturing technology has proven unable to consistently produce high quality and highly functioning components, particularly when dealing with complex parts.
Bulk-To-Shape technology, available exclusively from Fonon Corporation, provides a cost-effective method for developing application-specific 3D metal printing tools.  A combination of proprietary processes, a profound understanding of the molecular behavior of materials under transitional temperatures and intellectual property accumulated over decades of success building metal laser sintering products, Fonon Corporation's Bulk-To-Shape technology enables industrial manufacturers to bridge the gap between prototyping and full production.
"Medical, aviation, automotive, and space industry metal printing experts use a measurement system called Manufacturing Readiness Level to classify additive manufacturing machines," said Louis Schlegel, Vice President of Fonon Corporation.  "While Manufacturing Readiness Level Ten represents machines ready for production, these experts have classified currently-available systems as within a range of Level Four to Level Six."
Schlegel stated, "Bulk-To-Shape technology is the quickest path for these industries to achieve Manufacturing Readiness Level Ten."
Bulk-To-Shape technology is available immediately for application development.  Contact Fonon for additional details.
About Fonon Corporation
Fonon Corporation is the recognized leader of industrial-grade 3D Additive and Subtractive laser-based material processing systems. Our systems are used world-wide in the semiconductor, flat panel display, automotive, aerospace, industrial, defense, electronic and medical industries with a portfolio of intellectual property, knowhow & inventions placing our company in the unique position to offer both standard 3D material processing systems or our specialty of tooling 3D laser-based transforming systems designed around the unique applications of our customers.
Notice Regarding Forward-Looking Statements
This press release contains forward-looking statements within the meaning of the Private Securities Litigation Reform Act of 1995 involving risks and uncertainties. Results, events and performances could vary from those contemplated. These statements involve risks and uncertainties which may cause results, expressed or implied, to differ from predicted outcomes. Risks and uncertainties include but are not limited to product demand, market competition and the company's ability to meet current and future plans. Investors should study and understand all risks before making an investment decision. Readers are recommended not to place undue reliance on forward-looking statements or information. Fonon is not obligated to publicly release revisions to any forward-looking statement, to reflect events or circumstances afterward, or to disclose unanticipated occurrences except as required under applicable law.
Media Contact:
Ben English
​Chief Marketing Officer
benglish@fonon.us
Share:
---
Categories: Manufacturing, Production and Manufacturing, Financial News
Tags: 3D metal printing, 3D printing, additive manufacturing, Fonon, laser, manufacturing
---