Flight Tracking System Market: ADS-B Systems to Procure Over Three-Fourth Revenue Share of Global Flight Tracking System by 2026-End: Future Market Insights
Press Release
•
updated: Nov 16, 2017
Flight Tracking System Market: Sales of ADS-B Systems Projected to Grow 5X over the Forecast Period: Global Industry Analysis and Opportunity Assessment 2016-2026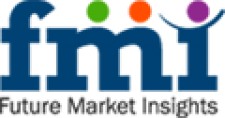 Valley Cottage, NY, November 16, 2017 (Newswire.com) - ​​The need for developing surveillance skills of airport facilities in the globe has led to the growth in adoption of Automatic Dependent Surveillance-Broadcast (ADS-B) flight tracking system.
Different from other flight tracking systems, the demand for ADS-B system is anticipated to remain largest in the future. ADS-B systems are considered as high-effective for tracking single aisle, small/medium/large wide body of the aircrafts, and also available in a wide price range. Future Air Navigation Systems (FANS) are likely to be competent in tracking every aircraft types however, its higher costs limit its adoption over ADS-B system. Moreover, dedicated or mobile flight tracking systems are relatively cheap than other two, but lack in skills of accurately track multiple flights.
Browse Research Report: https://www.futuremarketinsights.com/reports/flight-tracking-system-market
A report by Future Market Insights forecasts that ADS-B systems are likely to secure more than three-fourth revenue share of the global flight tracking system. According to report, the global market for flight tracking system, which is procuring a value of about US$ 360 Mn recently, will reflect steady growth at single-digit CAGR to reach nearly US612 Mn by 2026-end.
These systems are being highly utilized in tracking flights from general aviation industry. The general aviation airport facilities across the globe can be joined together to be named as the largest end-user of flight tracking systems. The end-use flight system in general aviation secured nearly US$255 Mn in 2016. Moreover, revenues generated from adoption of flight tracking systems in civil aviation are estimated to expand at high single-digit CAGR through 2026-end.
Get Sample of this Research Report for more insights: https://www.futuremarketinsights.com/reports/sample/rep-gb-610
Competitive Landscape
Rockwell Inc. and Honeywell International Inc. are recognized as the leading market players in the global flight tracking system market. These two flight tracking system manufacturers are estimated to collectively procure more than half revenue share of the market and to reach revenues worth billions. In addition, companies such as SKY TRAC SYSTEMS LTD., BLUE SKY NETWORK, Spider Tracks Limited, and FLYHT Aerospace Solutions Ltd. are some leading players manufacture PFTS system. Another key player in the global flight tracking system is Aireon LLC, which has gained global acclamation for production of high-end ADS-B system for space aviation.
North America to Remain Dominant in Flight Tracking System Market
According to the report offered by FMI North America is likely to remain the largest market for flight tracking system market globally. Flight tracking system market in North America is estimated to expand at 6.4% CAGR and to secure half market share, in terms of revenues. The market in the Western Europe is also estimated to gain traction in the global market, securing more than US$ 100 Mn by the end of 2026. Flight tracking System markets in Japan and Middle East & Africa will generate comparatively lower revenues. Moreover, the flight tracking system market in some regions such as Latin America, Eastern Europe and Asia-Pacific excluding Japan are estimated to increase at very low CAGR during the forecast period.
Buy this Research Report for Professional and Technical Industry Insights: https://www.futuremarketinsights.com/checkout/610
About Us
Future Market Insights (FMI) is a leading market intelligence and consulting firm. We deliver syndicated research reports, custom research reports and consulting services which are personalized in nature. FMI delivers a complete packaged solution, which combines current market intelligence, statistical anecdotes, technology inputs, valuable growth insights and an aerial view of the competitive framework and future market trends.

Contact Us
Future Market Insights
616 Corporate Way, Suite 2-9018,
Valley Cottage, NY 10989,
United States
T: +1-347-918-3531
F: +1-845-579-5705
T (UK): +44(0)20-7692-8790
Sales: sales@futuremarketinsights.com
Website: http://www.futuremarketinsights.com
Source: Future Market Insights
Additional Links