Five Emerging Artists to Watch in 2023
Press Release
•
Feb 27, 2023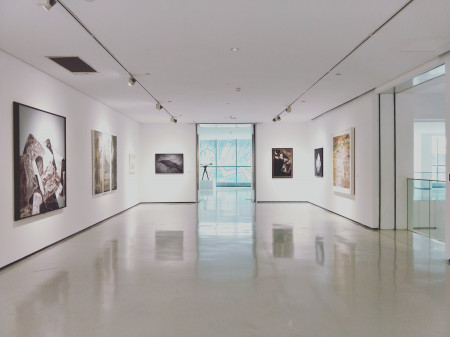 NEW YORK, February 27, 2023 (Newswire.com) - The best books on investing agree that portfolio diversification is a desirable strategy. Alternative investments in art with Yieldstreet can be a good way to accomplish diversification, as that asset class has little correlation to the stock market. Moreover, 2022 heralded the works of a variety of promising new artists with which to invest in art.
These five emerging artists to watch in 2023 are among them.
Tymon de Laat
Greatly influenced by his deep love and appreciation for Latin American, and more specifically, Mexican culture, Tymon de Laat works in the city of Rotterdam in The Netherlands. His murals are often based on photographs of people de Laat meets while traveling in Mexico. His work exaggerates natural lines in faces and fills negative space with swaths of vivid color. In this way, his memories of Latin America are conveyed through the line work and color palette he employs.
Mimosa Echard
Winner of the 2022 Marcel DuChamp prize, Mimosa Echard bridges the surreal, mechanical, and terrestrial worlds in pursuit of plant and human symbiosis. Working in Paris, Echard creates her works using natural and manufactured elements to explore the relationship between the real and the artificial. Her artwork graces a number of prestigious collections, including CNAP - Centre national des arts plastiques (Paris), Musée d'Art Moderne de Paris, Samdani Art Foundation (Dhaka), Ettore Fico Foundation (Turin) and IAC (Villeurbanne).
Dana-Fiona Armour
Armour creates hybrids in which organics blend with the rigid forms of minimalism and conceptual art. Her work could also be characterized as a fusion of medicine, science and art. In fact, Armour has collaborated with scientific researchers and doctors on some of her projects. Invited as the first artist in residence at Cellectis (a genome engineering company specializing in the development of immunotherapies), she produced Project MC1R there. Armour's artwork will be featured in a solo exhibition at Andréhn-Schiptjenko, in Stockholm, Sweden, in 2023.
Khari Turner
A native of Milwaukee, Wisconsin, Khari Turner's work emphasizes the spiritual and physical relationship of his ancestors to water. However, rather than focusing on the traumas African-Americans experienced with water during the Transatlantic slave trade, Turner told Forbes, "I can create images of happiness and joy because the water does all the heavy lifting. That frees me up to create images saying, 'I know that there's this history, but I choose to live along with it in a way that I can still talk about joy.'"
Ahn Tae Won
The Seoul-based artist mines the world of internet memes for whimsical images with which to create his works. Blurring the line between virtual and reality, he distorts digital images using a variety of materials and techniques to create three-dimensional works that are sculptural in nature. Leveraging a technology similar to texture mapping, Ahn Tae Won marries two-dimensional images from the internet to three-dimensional physical models. The resulting distortion creates a wholly original work that challenges and inspires imaginations.
Source: Yieldstreet