Finexio Successfully Completes SOC 2 Type 2 Security Examination
Press Release
•
May 4, 2023
Finexio validates its commitment to the highest security standards for the B2B Payments Industry with successful completion of SOC 2 Type 2 examination.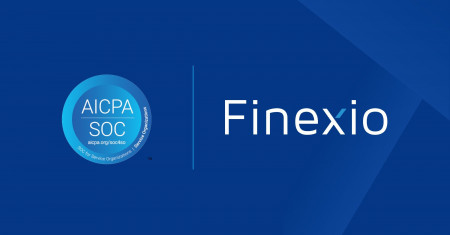 ORLANDO, Fla., May 4, 2023 (Newswire.com) - Finexio, a leading provider of Accounts Payable (AP) Payments as a Service, is proud to announce it has passed a thorough review of its controls and processes with a successful SOC 2 Type 2 examination.
The examination and observation of Finexio's security controls and business operations were conducted over the course of several months by the independently licensed CPA firm, Schellman & Company, LLC, the same firm that completed Finexio's Type 1 examination.
Confirmation of meeting these industry standard guidelines verifies that Finexio's security, availability, processing integrity, confidentiality, and privacy controls are in accordance with the American Institute of Certified Public Accountants (AICPA) Trust Services Principles and Criteria.
Successfully completing the SOC 2 Type 2 examination also demonstrates Finexio's continued commitment and adherence to industry excellence and security controls in the execution of its unique embedded payments capabilities for Accounts Payable and Procurement (AP2P) software providers that are seeking to quickly deploy robust, secure, and effective business-to-business (B2B) payments capabilities to their clients.
"We are proud to have successfully completed our SOC 2 Type 2 examination," said Ernest Rolfson, CEO of Finexio. "This achievement is a validation of our ongoing commitment to identity and fraud prevention as well as maintaining the highest standards of security, privacy, and compliance for our partners and customers. Finexio's investment in a best-in-class security and compliance program aligns with our ability to meet or exceed a variety of regulatory and control frameworks in the financial services industry and those of our major stakeholders including major financial institutions, higher education institutions, and our many AP2P software partners."
Added Rolfson, "Quality, security, and integrity are core to Finexio's culture, technology, and services, and Finexio will continue to make investments into keeping customer data and payments secure."
With the completion of the SOC 2 Type 2 examination, partners and customers have the assurance that Finexio maintains the necessary controls to protect their sensitive data.
About Finexio
Finexio is the leading AP Payments as a Service company focused on embedding end-to-end business-to-business payment capabilities within Procurement, AP Software Platforms, and Financial Institutions. This embedded payments as a service solution represents a powerful disruption to traditional, disjointed manual-based AP processes. Finexio's modern, efficient service model, robust API, SSO capabilities, and differentiated service capabilities translate to valuable recurring revenue streams and a strong competitive position for our customers and partners.
Learn more about Finexio on their website or follow them on LinkedIn.
Source: Finexio