Find Youth Prescription Sports Glasses for Baseball on Myeyewear2go
Press Release
•
updated: Jan 3, 2017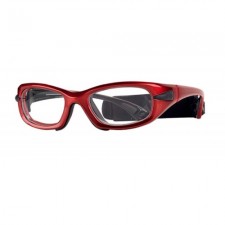 Middlesex, NJ, January 3, 2017 (Newswire.com) - ​Many youth players who have nearsighted vision require youth prescription sports glasses to be able to play baseball. Youth prescription sports glasses for baseball are a necessity for kids that don't have 20/20 vision. The standard glasses that they may wear on a day-to-day basis are not sufficient for sports because the frames can break too easily, and the lenses are not capable of meeting military ballistics standards.
According to Batsfinder, the number of baseball players who wear eyeglasses has increased gradually over recent years. Near-sighted players depend upon prescription glasses in order to be able to see all of what is going on, regardless of whether they are a pitcher, a batter, a catcher, or play any other position on the field.
Many of the youth prescription sports glasses for baseball are equipped with a strap. This keeps the frames firmly attached to the players face so that there is a less likely chance of them falling off and onto the field during the game.
While some baseball players choose to wear contacts, many youth players have not gotten used to wearing contacts.
Myeyewear2go provides a large selection of eyeglasses and frames for players from which to choose. Some of the top brands include Nike, Rec Specs, Progear, and Wiley X. Each of the different brands provide different features.
Wiley X is known for being a frame that wraps around. Straps are optional, and players can feel comfortable because they look more like sunglasses than anything else. They also meet military ballistics standards.
Rec Specs are perhaps some of the most colorful sports glasses available on the market, with frame choices in red, gray, blue, black, and many others. A strong flexible strap is also present, making it easy for baseball players to spend time on the field without having to worry about the glasses falling off.
Progear is another popular option, and they also feature straps. The neoprene band replaces the need for temple arms, and the tough polycarbonate ensures that there is a reduced likelihood of the glasses breaking at any time. These fit on the face more like goggles, protecting the eyes entirely from any kind of damage. Various levels of tint are available within these as well, including transitional so that they serve as sunglasses in addition to standard eyeglasses.
Nike, Oakley, and other top brands are also featured on Myeyewear2go to make it easy for people to find exactly what they are looking for. They can choose the frames that fit their budget, and then there is a selection of lenses.
"The turnaround on these was quicker than anticipated. I was able to get my son his youth prescription sports glasses for baseball before the season even started," comments one mother.
The checkout process provides options to add customization to the glasses. Once the lenses are chosen, there will be the opportunity to specify the prescription information, choose the type of lenses, any changes that are necessary, as well as anti-reflective or mirror coating, which can help to make the glasses look more aggressive on the baseball field. An array of accessories is also available, including microfiber cleaning cloths as well as bags and cases in which to store the glasses.
Myeyewear2go is currently offering a promotion that if their Facebook page is liked, it will result in a 10% off coupon, which can be applied to any order. The checkout process only takes a few minutes. The entire inventory can be found on the Myeyewear2go website. Live chat can also help to answer any questions that a person may have.
Source: Myeyewear2go
Related Media