Financial Services Companies Leverage Newswire's Market Builder to Increase Market Presence in New World
The EMA GT Market Builder is helping financial firms increase their brand awareness through consistent, effective media and marketing communications.
Press Release
-
updated: Aug 26, 2020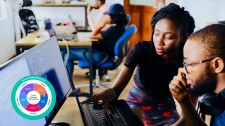 NEW YORK, August 26, 2020 (Newswire.com) - Newswire provides financial companies with the ability to help develop and execute a comprehensive media and marketing communications strategy with the Earned Media Advantage Guided Tour Market Builder. Unlike traditional agencies, Newswire's program does not require an internal staff, software training, or additional costs for databases (media and commercial). Newswire's program combines best-in-class science, process, and technology to provide financial firms with the best corporate communications campaigns on the market. 
Financial news cycles move quickly, as market trends, stock prices, and stories surrounding major figures in the financial world dominate both traditional and online media. Getting ahead of trends and establishing authority within the space has become a necessity for any brand looking to increase their market presence in the financial sector. Newswire's EMA GT Market Builder's ability to drive consistent lead generation and increased brand awareness from earned media opportunities bring a scalable approach for business growth at a fraction of the cost of competing services. 
"We bring a customized approach to distribution and direct outreach because it drives real results," said Charlie Terenzio, Newswire's VP of Earned Media Advantage Business. "Our team of Earned Media Advantage Strategists are meticulous in their approach to content distribution, as the fine details are typically what generate serious interest, both from members of the media and prospective clients." 
The EMA GT Market Builder includes Newswire's customer-ized approach to outreach campaigns, as Newswire's strategists develop pitches that are shared with targeted audiences. By pitching exclusive stories and hand-picking reporters, customers can achieve increased levels of media engagement and gain more opportunities for earned media coverage. 
"The Market Builder incorporates a personalized touch on a campaign-by-campaign basis," said Senior Vice President and Chief Operating Officer. 
"This brings an extra layer of value to distribution and outreach that is often lost with other services that simply take a blanketed approach for every client. The customization is everything for our customers, and we look to continue to help our financial clients as they take advantage of said customization to achieve measurable results." 
Newswire's Earned Media Advantage Guided Tour Market Builder can help financial companies remain flexible and agile in a fast-moving financial market to get ahead of trends and expand market presence over time.
To learn how Newswire's Earned Media Advantage Guided Tour Market Builder can help your brand expand its market presence, navigate to the program page for more information. 
About Newswire​
Newswire delivers press release and multimedia distribution software and services (SaaS) that empower the Earned Media Advantage: greater brand awareness, increased traffic, greater return on media and marketing communications spend and the competitive edge. With over a decade of experience, Newswire continues to provide its customers with the ability to deliver the right message to the right audience at the right time through the right medium.​
To learn more about how Newswire can help you, visit http://www.newswire.com.
Contact Information
Charlie Terenzio
VP of Earned Media Advantage Business 
Newswire
Office: 813-480-3766
Email: charlie@newswire.com
Source: Newswire
Share:
---
Categories: Business Finance
Tags: Earned Media Advantage Market Builder, financial services, Newswire News
---