Financial Education Benefits Center: Trouble With Sleep Can Lead to Trouble With Life
Press Release
•
updated: Oct 1, 2018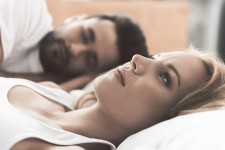 SAN RAMON, Calif., October 1, 2018 (Newswire.com) - Constant trouble with sleep leading to chronic fatigue affects millions of Americans. Anxiety, which is often at the root of sleep problems, is actually increased by performance lapses at home or work caused by lack of sleep. This spiraling circle should be taken seriously since studies have shown that mental health issues are closely related to chronic sleep deprivation. Unfortunately, sleep disruption is also closely tied to substance abuse, which again, only exacerbates underlying challenges. Financial Education Benefits Center (FEBC), a member benefits company specializing in health and financial wellness, offers a variety of benefits that may help members get their sleep and health back on track.
"We have a variety of health and wellness resources available to members at different plan levels," said Jennifer Martinez, manager at FEBC. "We encourage members to speak with health professionals about physical and mental symptoms through available telehealth benefits."
We encourage members to speak with health professionals about physical and mental symptoms through available telehealth benefits.

Jennifer Martinez, Manager at FEBC
Studies show that although alcohol makes drinkers feel sleepy, alcohol raises epinephrine, a stress hormone that increases heart rate and is responsible for late-night wake-up sessions. Many people turn to drugs and alcohol to help them fall asleep or stay asleep, but this continues, rather than cures, cycles of anxiety and fatigue, which may lead to addiction and higher rates of mental health disorders.
Symptoms to consider when determining which sleep disorder an individual is suffering from are sleep quality, nature of the sleep problem and substance abuse. Sleep quality can be measured by outcomes — is the individual exhausted and does it affect work and home life? To get to the root of the problem, the nature of the sleep problem must be understood. Some of the major disorders are trouble going to sleep, staying asleep, waking due to nightmares or even sleeping too much without feeling rested.
Many of these symptoms can be improved with abstinence from drugs or alcohol, exercise, limiting caffeine, creating a relaxing nightly routine, meditation and reducing expectations regarding sleep. Since sleep is so foundational for well-being, it is important to utilize any available resources to maximize its benefits.
Telehealth benefits may help FEBC members find help for sleep and other mental health concerns through its services. Pharmacy discounts can also be used at participating locations to obtain prescribed medicine that may address issues connected to addiction, such as anxiety, depression and PTSD. FEBC members also have access to numerous other wellness benefits that may be helpful. It's important to note that FEBC benefits are not insurance and are not intended to replace insurance.
"We want people to remember they are not alone and that there are many resources available to help them with their issues," Martinez said. "If you are feeling chronically fatigued or have a drinking problem or other mental health concern, get the help you need before it spirals out of control. Call a representative at FEBC to see if any of our numerous benefits could help you."
About Financial Education Benefits Center
Financial Education Benefits Center is located in San Ramon, California. The membership company has already helped thousands save money and obtain the necessary education required to live a financially healthy life.
Financial Education Benefits Center has partnered with several name brand third-party companies to expand the financial and educational products and services available to its members and to provide a variety of wellness services as well.
Financial Education Benefits Center Newsroom
Contact
To learn more about Financial Education Benefits Center, please contact:
Financial Education Benefits Center
2010 Crow Canyon Place Ste. 100
San Ramon, CA 94583
1-800-953-1388
info@febcp.com
Source: Financial Education Benefits Center
Related Media
Additional Links