Financial Education Benefits Center on Depression: A Deeper Issue Than Mindset
Press Release
•
updated: Nov 14, 2018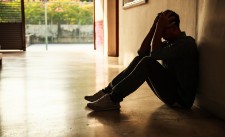 SAN RAMON, Calif., November 14, 2018 (Newswire.com) - ​​​Those who suffer from depression or other mood disorders have undoubtedly been told at one time or another that it's a choice or something that can be changed by mindset. Recent research conducted by a team from the University of San Francisco says otherwise; they report they've discovered a "sadness circuit" in the brain. Their hope is that their work will lead to a greater understanding of mood disorders and potentially better ways to treat them. Financial Education Benefits Center (FEBC), a membership benefits company, offers health and wellness benefits that may be helpful in alleviating symptoms of depression.
"Mental health has plenty of stigmas attached to it," said Jennifer Martinez, manager at FEBC. "Hopefully this discovery will not only lead to better scientific understanding but also to societal understanding."
Hopefully in the near future, we'll have answers about what actually causes depression and other mood disorders.

Jennifer Martinez, Manager at FEBC
The new study was admittedly conducted on a very small sample size, though it was built on previous research with animals. Researchers already suspected sadness and other emotions were connected to a communication between the hippocampus (associated with memory) and the amygdala (an almond-shaped mass of grey matter in the brain) but had never tested the connection with humans. Brain scans can measure areas of activity in the brain; however, they aren't able to measure the lightning-quick, split-second communications that occur between different areas of the brain. Twenty-one people with extreme epilepsy who were awaiting brain surgery agreed to allow researchers to insert small wires into their brains to monitor their brain's activity level for up to a week while keeping a log of their mood.
Those conducting the study discovered 13 out of the 21 people shared the same network in their brains and that its activity correlated with sadness or feelings of depression as logged in their mood journals. The study couldn't confirm how mood and memory were connected or whether the communication between the two areas of the brain was brought on by a change in mood or was the cause of the mood change. The researchers said that beyond finding new treatment options, they hope these findings brought some comfort to people with mood issues. For those who suffer from mood issues, FEBC's health and wellness benefits provide multiple discounts to services that are designed to support members' physical and mental wellbeing.
"Hopefully in the near future, we'll have answers about what actually causes depression and other mood disorders," said Martinez. "Until then, we hope the benefits we offer are able to help our members better cope with symptoms and allow them to live fuller, happier lives."
About Financial Education Benefits Center
Financial Education Benefits Center is located in San Ramon, California. The membership company has already helped thousands save money and obtain the necessary education required to live a financially healthy life.
Financial Education Benefits Center has partnered with several name brand third-party companies to expand the financial and educational products and services available to its members and to provide a variety of wellness services as well.
Financial Education Benefits Center Newsroom
Contact
To learn more about Financial Education Benefits Center, please contact:
Financial Education Benefits Center
2010 Crow Canyon Place Ste. 100
​San Ramon, CA 94583
1-800-953-1388
​info@febcp.com
Source: Financial Education Benefits Center
Related Media
Additional Links