Financial Education Benefits Center: Is It Possible to Find Happiness in a Finance App?
Press Release
-
updated: Jul 31, 2018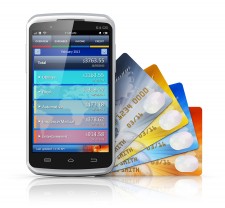 SAN RAMON, Calif., July 31, 2018 (Newswire.com) - For those wrestling with too many debits and not enough credits, there are many personal finance apps that can be helpful. Mint, You Need a Budget, Wally and Acorns track finances so that users can see where their resources are going, reduce debt and increase savings. For those struggling with student loan debt, Financial Education Benefits Center (FEBC) also offers more tools to manage personal finances, including household budget spreadsheets, budget planners, bank reconciliation templates and personal finance statements.
"Our resources are really great for people who really like to sit down and do their finances," said Jennifer Martinez, manager at FEBC. "Others really like to do it on the go and for them, these apps might be helpful. Either way, we encourage all our members to organize their finances and make a plan that reduces debt and increases savings."
Mint is a free, effective all-in-one resource for budgeting, tracking and understanding where resources are being allocated. It connects bank and credit card accounts, as well as monthly bills, so everything is in one central place. You Need a Budget, costing about seven dollars per month, is more specific, creating "intentionality" by giving every dollar "a job" and offering a full money-back-guarantee for those who don't feel more in control of their finances. Wally tracks spending, letting users take photos of receipts that are automatically entered into a tracker. Acorns rounds up each credit card purchase to the nearest dollar and automatically invests the change into a pre-selected portfolio, painlessly creating investment accounts averaging between $300 to $1,500 per year.
FEBC encourages its members to understand their monthly expenses and understand how money is spent. In this way, all payments, including those for student loans, can be made in a timely manner without the stress of not knowing if there is enough money available to cover expenses. And for those who are running their own business, FEBC also offers worksheets to understand cash flow and start-up costs as well as employee documents and mandatory government policy documents.
"Knowing where you are financially is the first step to figuring out how you are going to pay the bills each month," said Martinez. "Whether you use an app or the worksheets or documents we offer, it is critically important to figure out a budget and then stick to it so you can decrease debt and increase savings."
About Financial Education Benefits Center
Financial Education Benefits Center is located in San Ramon, California. The membership company has already helped thousands save money and obtain the necessary education required to live a financially healthy life.
Financial Education Benefits Center has partnered with several name brand third-party companies to expand the financial and educational products and services available to its members and to provide a variety of wellness services as well.
Financial Education Benefits Center Newsroom
Contact
To learn more about Financial Education Benefits Center, please contact:
Financial Education Benefits Center
2010 Crow Canyon Place Ste. 100
San Ramon, CA 94583
1-800-953-1388
info@febcp.com
Source: Financial Education Benefits Center
---
Categories: Active and Healthy Living
Tags: credit cards, finances, health and wellness, investments, managing money, membership benefits
---