FieldAware to Showcase Latest Solution at Field Service USA
Press Release
-
updated: Apr 11, 2018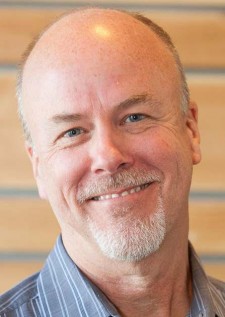 PLANO, Texas, April 11, 2018 (Newswire.com) - FieldAware, the leader in made-for-mobile, cloud-based field service automation solutions will be showcasing its FieldAware solution and latest developments at Field Service USA 2018.
Field Service USA is being held 17 - 20 April at the JW Marriott, Palm Desert, CA, and FieldAware has chosen the event to pre-announce their newest product development; FieldAware Insights.
FieldAware Insights is a business intelligence and analytics platform that enables informed decision-making. Access to key metrics is crucial to identify strengths, weaknesses, and opportunities for growth, but the major challenge many business leaders face is how to sift through the data they collect and link it together in a meaningful way. Data is often from disparate systems but needs to be collated and reported in an easily understood way, to reveal the essential information that is needed for managing day-to-day performance, productivity, and profitability, and longer-term business strategy.
FieldAware Insights turns field service operational data into valuable business insights that enable total visibility and confident decision-making for the successful management of field service organizations of all sizes. With an advanced analytic engine, dashboards, alerts, preconfigured and custom reports, FieldAware Insights enables better management of financial data, business processes, and technician performance.
At next week's event, Steve Wellen, CEO of FieldAware will be joining a panel discussion which will be looking at the role of analytics in field service. This will be on Wednesday, April 18 at 9:05 a.m.
"We are delighted to be part of Field Service USA 2018," commented Steve Wellen, CEO of FieldAware. "The event gets bigger and better each year and I am particularly looking forward to being on this year's panel, where we will be discussing analytics and the increasingly critical role it plays in field service."
"I am extremely passionate about the importance of data and, with some of the latest exciting developments in analytics, how it is being used by field service organizations. FieldAware is helping to transform field service organizations with their business intelligence, helping customers take immediate and effective action on critical company information to drive their business success."
With FieldAware Insights expected to be generally available within a few weeks following the event, attendees can get an early demonstration by visiting FieldAware at their booth #317.
About FieldAware
FieldAware is re-shaping the field service industry. Its field service management software is easy to use and built with incredible flexibility – a combination that enables field service organizations to better serve their customers and outperform the competition. The FieldAware software was architected as a cloud-based, native mobile platform. It works seamlessly with a business's existing applications and has no incumbent legacy technologies to modify or migrate from. FieldAware combines its software with the industry's best professional and support services, enabling companies to take full and rapid advantage of the power of mobility.
For more information, visit fieldaware.com.
Contact: Caroline Pennington, media@fieldaware.com
Source: FieldAware
---
Categories: Air Conditioning, Heating, Refrigeration. Ventilation, and Plumb, Facilities Management
Tags: Field Service, Field Service Management, Field Service Software, Field Service USA, FieldAware Insights
---