FEBC Offers Roadside Assistance, Whether a Member Chose a Gas or Electric Vehicle
Press Release
-
updated: Sep 24, 2018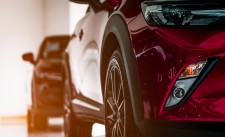 SAN RAMON, Calif., September 24, 2018 (Newswire.com) - When it comes to buying a new car, people will sometimes put in as much research for the right one as they would the right college. Brands, dealers, fuel efficiency, average repair costs, all of that will play a factor into the decision of what car to buy. More recently in car history, there's also the decision to be made about whether to buy a gas or an electric car. Financial Education Benefits Center (FEBC), a membership benefits program, recommends weighing as many pros and cons as possible for a purchase, including how an individual might get the vehicle home should it break down. FEBC members may look forward to roadside assistance that can help them get to a safe place more readily, but it's still something to think over for the long run.
"Transportation is a big factor that many people have to put serious thought into, about whether they'll bike, take a bus, or rely on personal transportation to get where they're going. If they go for owning their own vehicle, some people then try to think of what vehicle will suit them that's still environmentally friendly," said Jennifer Martinez, manager at FEBC.
A big choice to make for a potential car buyer to make is whether or not to go electric. There is a dramatic difference in cost between the two, with electric being over $600 cheaper a year on average. The exact difference will vary due to specific models and driving habits, but that's a fair chunk of change to many people. However, the initial purchasing of an electric car can be more than some people are looking to spend. The cheapest electric cars still cost upwards of $30k, and the most expensive breaching a $1 million price tag.
A buyer also has to keep in mind things like where charging stations are located if they decide to go electric. Smaller, more rural areas won't have them as prevalently as large cities will, and getting stuck because a car ran out of fuel isn't anyone's ideal way to spend time. FEBC members can look forward to roadside assistance, though, to get them going again one way or another. "We strive to offer our members quality, relevant services for their needs, to help them achieve personal and financial wellness," said Martinez.
Quoting: Jennifer Martinez, Manager at FEBC
About Financial Education Benefits Center
Financial Education Benefits Center is located in San Ramon, California. The membership company has already helped thousands save money and obtain the necessary education required to live a financially healthy life.
Financial Education Benefits Center has partnered with several name brand third-party companies to expand the financial and educational products and services available to its members and to provide a variety of wellness services as well.
Financial Education Benefits Center Newsroom
Contact
To learn more about Financial Education Benefits Center, please contact:
Financial Education Benefits Center
2010 Crow Canyon Place Ste. 100 San Ramon, CA 94583
1-800-953-1388
​info@febcp.com
Source: Financial Education Benefits Center
---
Categories: Active and Healthy Living
Tags: electric car, gas car, health and wellness, membership benefits, transportation
---