Fashion Meets Engineering With the Introduction of Goldieblox's New Construction Toys
Press Release
•
updated: Nov 12, 2020
The Line is a Collaboration of GoldieBlox and Flexo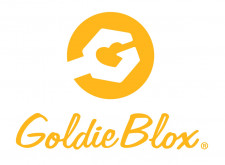 LOS ANGELES, November 12, 2020 (Newswire.com) - GoldieBlox released a new line of construction toys today as the first collection from a partnership with New Zealand-based toy company Flexo. Research shows that construction toys help build motor and spatial skills, which are the building blocks of STEM education.
With these new construction toys, GoldieBlox continues its mission to close the gender gap in STEM through entertainment and play. Available starting today on Amazon.com and GoldieBlox.com, the line includes four building kits designed for kids, especially girls, ages 8 and up.
The four construction kits that can be adapted into endless creations include:
ANIMAL PRINT MINI PURSE BUILDING KIT - $24.99
Build a functional and adorable zebra purse or a picture frame, cow print purse or checkerboard bag.
RAINBOW MINI PURSE BUILDING KIT - $24.99
Build a functional and adorable rainbow purse plus matching bracelet or a pencil holder or cute unicorn collectible.
FRIENDSHIP BRACELETS BUILDING KIT - $14.99
Build functional and adorable friendship bracelets or create a flower crown, necklace or cookie collectibles.
WATERMELON MINI PURSE BUILDING KIT - $24.99
Build a functional and adorable watermelon purse as well as other DIY possibilities like a picture frame, flower crown and ornament.
The kits are all inter-compatible and can be used in combination with existing major brick building systems, enabling unlimited, creative open-ended play. Flexo's patented system of parts enables kids to build functional objects that do not fall apart.
This unique system of bricks and stitches offers the perfect introduction to STEM concepts and is designed for kids 8+. Each construction kit comes with its own reusable storage pouch and videos are available online that showcase several other build ideas as additional inspiration. Compatible with all major brick brands, GoldieBlox + Flexo's construction toy system offers the ability to build curves, spheres and other three-dimensional objects.
"We spent the last two years working closely with Flexo to develop this innovative new construction toy line with girls in mind," said GoldieBlox CEO Debbie Sterling. "There are hardly any products currently in the marketplace designed specifically to appeal to girls in the 7-12 age range that are adequately challenging and offer open-ended play; GoldieBlox's new line fills that gap."
GoldieBlox is a multimedia company rewriting the script for young girls by empowering them with digital-first content and creative products that spark their imaginations. Founded in 2012 by engineer Debbie Sterling, the company aims to equip girls with the right tools to build their confidence and dreams so they can be the catalysts of change in any industry they choose. Our team of visionaries, dreamers, mentors and creatives is dedicated to girls' empowerment through community, products, partnerships and content. Learn more at GoldieBlox.com.
Source: GoldieBlox