ForeVR Games Poised for Strong 2022 With Accelerated Growth
Press Release
•
Feb 3, 2022
In 16 Months, VR Game Studio Has Launched Two Games and Grown Team Four-fold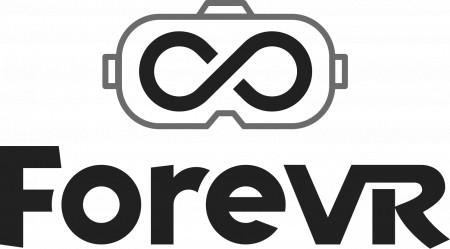 LOS ANGELES, February 3, 2022 (Newswire.com) - Virtual reality gaming company ForeVR Games finished 2021 with two games in the market (and both games in the top 50 best selling heading into 2022), an $8.5M raise and a core team of 40 staffers across the country. Since launching in July 2020, the company is primed to become a dominant player in the industry as VR becomes more affordable and accessible across the globe. With the rapid adoption of its flagship game, ForeVR Bowl, and the popularity of its recently released second game, ForeVR Darts, ForeVR Games is primed for 2022.
Launching its inaugural game, ForeVR Bowl, in 10 months and then recouping the investment in just six months is a milestone in VR gaming. ForeVR Darts, the company's second game released in December 2021, is on track for similar ROI within three months of launch. In addition to strong ROI, ForeVR Games is building a community of players who love the brand because of its quality and replayability. Players are committed to the games, with 80% continuing to play the games post-launch and the majority playing 4-5 times per month. And the next-level social in every game is creating a growing community of ForeVR gamers who come to hang out, have a date night or meet up with family, not just to play games.
In 2022, ForeVR Games has six games in development, with plans to release three of those games throughout the year, and the company is initiating a new round of funding in Q2 to enhance existing games and ramp up the creative elements in upcoming games. The ForeVR team overcame the challenges of scaling during a pandemic as a "remote-first" company and have grown to a total of 40 talented engineers, designers and strategists across the U.S. ForeVR is building the most creative versions of IRL games available anywhere in the world (or out of it) and are continuing to update every game experience using the latest creative tech and incorporating feedback from their growing community.
"We knew the time was right for a VR gaming company that was strong on social and heavy on fun," said Marcus Segal, CEO/Co-Founder, ForeVR Games. "Since our inception, we have stayed laser-focused on our goal of bringing together players of all ages and abilities around the world in play. That focus has paid off as we continue to grow our customer base and exceed our revenue goals."
ForeVR Games is a global gaming company dedicated to making mass-market accessible VR games playable by people of all ages and geographies. Founded and run by Marcus Segal and Michael Pagano Doom, the company is creating category-defining games with next-level social play that offer entertainment for everyone. Learn more at ForeVRGames.com.
Source: ForeVR Games