Family Matters Law Group Launches New Website
Leading Family Law Lawyer in Morrow, GA
Press Release
-
updated: Jul 3, 2018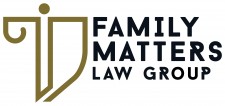 MORROW, Ga., July 3, 2018 (Newswire.com) - Family Matters Law Group is proud to announce the premiere of our brand-new, redesigned website: www.thefamilymatterslaw.com. With this redesign, a new chapter of our company's story is beginning.
The founder of Family Matters Law Group is Mrs. Edidiong E. Aaron, a lawyer with a true passion for family law, especially fighting for fathers' rights and fairness in divorce actions. "A business's website is one of the most powerful tools used to communicate a company's message," said Mrs. Aaron. "While Family Matters Law Group has had a live website for years, we didn't have a site that truly reflected our message or our purpose. The new website tells the story of our firm while providing our future clients with a host of informative information and legal tips."
The new Family Matters Law Group website reflects a reorientation of the firm's main focus. While Family Matters Law Group has always been a multi-dimensional family law practice, with the new website, the focus moving forward will be solely on divorce, custody, child support, asset retrieval and parental rights cases. Edidiong Aaron has long been a successful and zealous attorney in Henry, Clayton, Fayette, Fulton and other metro Atlanta counties. Acting in the best interests of the children is more than just words for her; it's a fundamental guiding principle.
The new website brings a significant number of new features and helpful resources to bear for any client needing to contact an attorney or do some research. "Check out our legal snack videos, blogs, case studies, and client reviews," Mrs. Aaron said, "to learn more about how We Fight For People Whose Children, Assets, and Money are Under Attack!"
The staff at Family Matters Law Group is very excited about the website relaunch and encourages everyone looking for a family law consultation to explore the site and check out the numerous new features. "It's beautifully developed!  We hope that our current and future family law clients love and enjoy all that it has to offer," said Mrs. Aaron.
Mrs. Aaron has been a resident of Atlanta since age five and is a graduate of John Marshall Law School. She is involved in a large number of professional and legal organizations, as well as being an active member of Alpha Kappa Alpha sorority. A well-respected member of the State Bar of Georgia, her leadership, has made Family Matters Law Group, P.C., one of the leading family law firms in the metro Atlanta area.
Source: Family Matters Law Group
---
Categories: Legal Services
Tags: child custody, divorce lawyer, family law
---