Falcon Technologies International to Open a New Branch Office in North America
Press Release
-
updated: Jan 3, 2018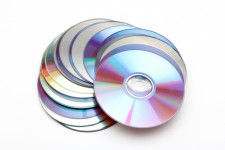 RAS AL-KHAIMAH, United Arab Emirates, January 3, 2018 (Newswire.com) - Optical Media storage specialist Falcon Technologies International (FTI) has announced the opening of a new business unit and branch office to cover the North American market.
The new company, which is called FTI US LLC, has been established to support FTI's growing portfolio of clients in North America, and to capitalize on their success in that market where FTI has been steadily increasing in awareness and market penetration as one of the key suppliers of quality optical media solutions to multiple industrial sectors.
FTI CEO Michael Gutowski said: "The USA has always been a very important market for FTI and our business operations have been established there as far back as 2007, however in line with the growth that FTI has experienced in many territories and especially in the USA, our existing market infrastructure in North America needed to be expanded to cope with growing customer demand. We have therefore set up FTI US LLC for precisely this purpose, which will serve the dual functions of continuing our customer service to our North American customers, as well as gaining a larger footprint in the territory."
FTI US LLC will be represented by Fred Perez and his team, who has partnered with FTI since their entry to the North American market. FTI US LLC commenced operations officially on Jan. 1, 2018.
ENDS
Falcon Technologies International LLC (FTI) was established in Ras al-Khaimah in 2005 as a premium manufacturer of professional optical data storage media and archival solutions provider. Operating a 15,000 sq m clean room to the highest international standards, the company is certified by the international certification bodies of ISO, LNE, ICIM and RoHs. FTI offers its professional grade solutions to global brands, private labels, distributors and value-added resellers, and has developed professional partnerships with prestigious international partners all over the world. FTI's product range of CD-R, DVD-R and archival solutions are tailored into specific product lines serving the Government, Corporate, Music, Entertainment, Medical, Healthcare and the Archival market sectors.
Please direct all media inquiries to info@bigwheel.me or call +971 (0)52 712 1777. 
FTI Contact Information:
Mr. Andrea Bertinetti
Email: Andrea.Bertinetti@falconrak.ae
Tel: +971 7 2446943
Fax: +971 7 2446937
Web: http://www.falconrak.com
Source: Falcon Technologies International
---
Categories: Business Technology, Data Storage and Warehousing, Information Technology
Tags: Falcon Technologies International, FTI US LLC, North America, Optical Media, Ras Al Khaimah
---