Experts Explain the Importance of First-Party Data as Online Privacy Concerns Increase
Press Release
•
Dec 2, 2022
As concern grows around online privacy, marketers must embrace innovative ways to reach their target audience while respecting new levels of privacy.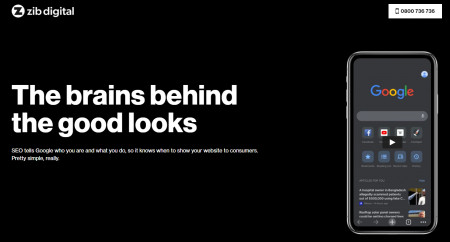 AUCKLAND, New Zealand, December 2, 2022 (Newswire.com) - According to Zib Digital, the leading digital marketing agency in Auckland, as online privacy concerns increase, a growing number of privacy initiatives present new challenges for businesses. While the new developments around online privacy are good for consumers, businesses and marketers face fresh hurdles to reach their intended audience. Here, Zib Digital shares its top tips to help digital marketers succeed in a privacy-first online world.
As third-party cookies and other data is phased out, much established marketing data is being restricted. Zib Digital says it is now critical to understand the importance of first-party data and how to collect that content.
Zib Digital explains that first-party data is collected with the explicit permission of the owner through owned digital marketing channels. Sources of first-party data include website or app behaviour, email and newsletter subscribers, lead generation campaigns, social media, customer feedback, customer service and online chat. These channels provide businesses with valuable insights such as audience demographics, website activity, email engagement, sales interactions, feedback and purchase information.
First-party data is owned by the business and offers many benefits, says the premier SEO agency in NZ, including personalisation and integration, the ability to target the right customers, accuracy and control, strengthening customer relationships, transparency and compliance with privacy laws.
Taking advantage of opportunities when customers willingly engage with a business is one of the best ways to interact with them, explains Zib Digital. For e-commerce brands, when a customer visits the business' website, they can browse for information, look at products and services and add to their online shopping cart. If they leave the site without making a purchase, businesses can use the relevant data to follow up on the customer's browsing activity and cart abandonment. Zib Digital says this represents huge potential for companies to optimise revenue by introducing personalisation, while still respecting the customer's privacy.
From social media to Google ads and SEO Auckland-wide, Zib Digital is here to connect businesses and customers with clever digital marketing strategies.
Contact Zib Digital today to learn more about digital marketing in Auckland.
Source: Zib Digital
Tags