Expert Cognitive Therapy Tools From HappyNeuron Pro
Press Release
-
updated: Jul 19, 2019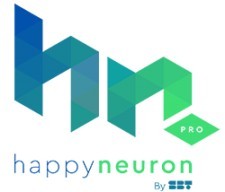 PHILADELPHIA, July 19, 2019 (Newswire.com) - HappyNeuron Pro, maker of leading cognitive therapy tools, is changing the game in terms of how patients receive and interact with therapeutic modalities. The French-based company, which specializes in online cognitive therapy exercises and resources for healthcare professionals, including therapists and social workers, is growing rapidly. Currently, HappyNeuron Pro provides cognitive remediation therapy exercises that are being used by private practices, clinics, rehabilitation facilities and large medical centers in the United States and abroad.
HappyNeuron Pro's cognitive remediation therapy software focuses on all major cognitive areas, with a wide variety of settings and data sets that make the tools effective for users of all different cognitive ability backgrounds. Features of HappyNeuron Pro includes over 40 expert-designed cognitive exercises that patients can practice fundamental cognitive skills with, both in clinical settings with a licensed professional and within their own homes. HappyNeuron Pro is used for a variety of patient groups including neurological, psychiatric and geriatric populations. The adaptability of HappyNeuron Pro has allowed for the extension of use in all stages of care, from bedside to chronic management. 
Recently, HappyNeuron Pro has been integrated into the cognitive rehabilitation therapy services with Employ Your Mind, an innovative program run in partnership between Melbourne, Australia's WISE Employment and Scotland's St. Vincent's Mental Health. Employ Your Mind is an initiative created to help individuals with mental health complications find and maintain employment. Participants include those with depression, schizophrenia and bipolar disorders, among other debilitating mental health conditions. 
HappyNeuron Pro's cognitive tools are utilized during the latter three phases of the intensive and integrative seven-month program that helps participants strengthen their vocational and cognitive skills while gaining real-world employment experience. HappyNeuron Pro's cognitive therapy tools are sought after by many cognitive remediation therapy-focused rehabilitation programs. For Employ Your Mind, HappyNeuron Pro was brought in and is used for enhancing cognitive skills needed to accomplish complex tasks that require resources across multiple domains of cognition. The software played an integral role in setting participants up for success in the final stage of Employ Your Mind's program, where participants take on volunteer-based work commitments for up to 20 hours a week for their real-world experience and generalization phase. 
"We really like how the program is broken down into core cognitive domains, that every task touches upon overlapping cognitive skills, and [that] the program allows you to give participants a sense of what skills they are working on achieving," says Anne Miles, MS. Anne adds that a useful feature of HappyNeuron Pro is that the software provides therapists the ability to oversee participant progress, assigning exercises and viewing results as needed.
For more information on HappyNeuron Pro and their cognitive therapy tools, as well as information on cognitive therapy exercises and benefits, visit www.happyneuronpro.com.
To learn more about Employ Your Mind and read about how Anne and her team use HappyNeuron Pro, visit https://www.happyneuronpro.com/en/the-program/testimonials/employ-your-mind/.
Source: HappyNeuron Pro
Share:
---
Categories: Healthcare Technology
Tags: Cognitive Remediation Therapy Exercises, Cognitive Remediation Therapy Software, Cognitive Therapy Exercises, Cognitive Therapy Tools
---