EverLine Coatings Recognized for Franchise Excellence at CFA National Convention
Press Release
•
May 25, 2023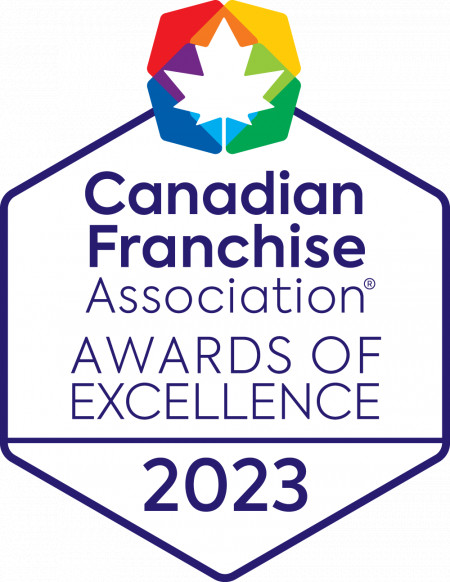 CALGARY, Alberta, May 25, 2023 (Newswire.com) - EverLine Coatings is the Grand Prize and Gold winner of the 2023 Canadian Franchise Association (CFA) Awards of Excellence in Franchising in the Category of Non-Traditional - 16-29 Franchisees. The award was presented to EverLine Coatings on April 3, 2023, during the Awards Gala at the CFA National Convention in Niagara Falls, Ontario.
Considered the pinnacle of franchise achievement in Canada, the CFA Awards of Excellence in Franchising are given annually to franchise systems that have demonstrated superior franchise relations, leadership, training and communications.
"What a tremendous honor it is to be recognized by our franchisees in this way," says John Evans, Founder and CEO of EverLine Coatings. "It is our company mission statement to connect entrepreneurs with the best in class franchisor and this is certainly wind beneath our wings. A franchise system poised for success focuses all of its efforts on the experience of the franchisee — and I am proud to say that we do that on a daily basis. Thank you to our team who help make it all possible — and of course to our franchisees for being tremendous partners throughout our journey."
This year, more than 66 CFA-member franchise brands participated in the CFA Awards of Excellence in Franchising program. Sponsored by the CFA and administered by the Portage Group, a third-party research firm, the winning franchise systems were determined based on the results of a survey completed by participating brands' franchisees about their experiences and levels of satisfaction with the system.
"The CFA Awards of Excellence in Franchising celebrates the very best in Canadian franchising in 2023. The winners have demonstrated the importance of Growing Together® and the symbiotic partnership between franchisor and franchisees," says Sherry McNeil, CFA President & Chief Executive Officer. "Regardless of the size or concept, a strong relationship between the franchisor and franchisees is fundamental to a franchise system's success. We congratulate EverLine Coatings for their achievements."
Open exclusively to CFA franchise system members, the CFA Awards of Excellence in Franchising competition includes seven categories to enable franchise systems to be rated against their peers. Entries are separated into Traditional Franchises and Non-Traditional Franchises, then grouped based on number of franchisees.
Systems with the highest scores in each category are recognized with Bronze, Silver and Gold awards. The prestigious CFA Award of Excellence in Franchising Grand Prize is given to a Gold winner in the Traditional category and a Gold winner in the Non-Traditional category.
To learn about EverLine Coatings, visit https://everlinecoatings.com/ca/.
For information about the CFA Awards of Excellence in Franchising, visit https://cfa.ca/blog/2023-awards-of-excellence/.
About EverLine Coatings
EverLine Coatings and Services provides parking lot and property maintenance services across Canada and the U.S.A. They specialize in outdoor and indoor line painting and are committed to delivering high-quality results.
About the Canadian Franchise Association
The Canadian Franchise Association (CFA) helps Canadians realize the dream of building their own business. Learn more at www.cfa.ca.
Source: EverLine Coatings and Services