Environmental Pest Control: Dedicated to Honey Bee Preservation
Press Release
•
Jul 8, 2016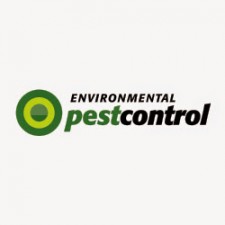 Newmarket, Ontario, July 8, 2016 (Newswire.com) - Environmental Pest Control (EPC), leader in southern Ontario pest control services with their Green Pest Management System have expanded services to include honey bee extraction, and is now raising honey bees to aid in the preservation of this endangered insect.
Environmental Pest Control was established in 1988, providing Southern Ontario with quick, effective pest control services through their Green Pest Management System. Environmental Pest Control's passion about the environment is embedded in the company's core values and it's people. This is why for over thirty years EPC has brought forth their dedication towards alleviating stress for homeowners and businesses, through expertly handling pest management issues without reliance on pesticide products. This is also why EPC is dedicating efforts to do what it can to preserve the endangered honey bee.
"Bees play a crucial role in our environment and livelihood. They pollinate 80% of vegetable and fruit crops, like apples, blueberries, strawberries, onions, broccoli and alfalfa. Western nations depend on honey bees to keep commercial agriculture productive" shared Paul Terhart, Owner and President of EPC. Since 2006 honey bee colonies have mysteriously struggled and beekeepers have reported devastating losses in numbers of bees. More troubling is that the cause for the demise of honey bees is unknown, and is referred to as CCD or colony collapse disorder. Theories for CCD range from pesticides to more recently the result of varroa mites (external parasites), which attack honey bees and their broods and shorten their life.
With honey bees on the verge of extinction in North America, and the impact now felt in parts of Asia and Europe, Environmental Pest Control stepped up to do their part to help preserve the honey bee population locally. To help preserve honey bees and prevent unnecessary harm to them, began raising honey bees in June 2016 at Smith Farms in Keswick, Ontario and now have five colonies under their expert care. Environmental Pest control also expanded its service to include provides honey bee extraction. Terhart is proud of the efforts his team has put forth to assist in the preservation: "Our care for the environment is deeply rooted in the entire team and in the service we deliver to our customers. For us, offering honey bee extraction services and raising colonies is the natural, and right thing to do. If anyone is seeking methods for how to kill bees or how to get rid of bees, we encourage them to consider extraction."
Honey bee extraction is a difficult process which involves safely removing the nest and insects and relocating the nest and honey bees as safely as possible and relocated it to a safer, not ideal location for the honey bees to thrive in. Extractions are complicated and should not be attempted without a professional.

About Environmental Pest Control (EPC):
Since its establishment in 1988, Environmental Pest Control has provided high-quality pest control solutions to their customers throughout Southern Ontario, including the GTA. Serving all types of properties, including commercial, residential, and hospitality, EPC prides itself on delivering safe, environmentally responsible, and effective pest control with impeccable customer service.
Environmental Pest Control Inc.
17705 B Leslie St, Unit #4, ​Newmarket, Ontario, L3Y 3E3
Newmarket Office: (905) 836-5855
Toll Free: +1 800-263-5055
Source: Environmental Pest Control
Tags