Entrepreneurs, Activists & Athletes Come Together to Show the World How to Fight for What Matters & Win
Press Release
•
Jan 5, 2023
A new entrepreneurial revolution is happening, and it's going to change everything. Join legendary athletes and top business coaches such as Royce Gracie, Wanderlei Silva, Chael Sonnen, Denis Waitley, Matt Morris, Ray Higdon, Erik Sorenson, Livia Fisher-Kane, Adora Evans, and more.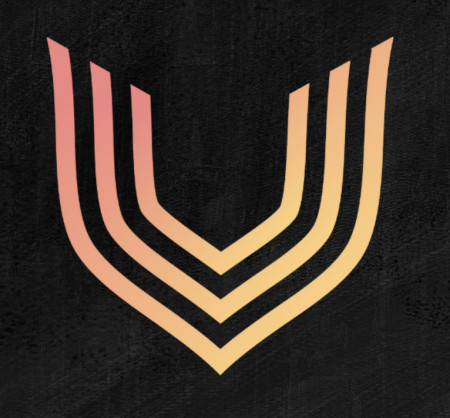 ALBUQUERQUE, N.M., January 5, 2023 (Newswire.com) - Project Uprise, an education and marketing company created with the sole purpose of fighting against child trafficking in the United States is launching this weekend, on Jan. 7 & 8. And with it, dozens of celebrity athletes, influencers, coaches and business executives are coming together to show their support.
But they are not coming out for another fundraising gala or telethon. They are building a groundbreaking collaborative business platform that offers incredible educational products, and exclusive merchandise, designed to set a new standard to implementing change in a measurable way. And the best part is, it is built to strategically fund the fight against child trafficking inside the United States.
"After over two decades working with corporate brands and for-profit businesses while at the same time working with nonprofits, it becomes very clear the changes that need to happen on a cultural level that can only gain momentum if it is attached to a self-funding business model to capture the attention and maximize returns. So we developed a system to solve that and have some amazing celebrities, business coaches, and global entrepreneurs collaborating with us. This has become a snowball and we get to override the cultural resistance to talking about the problem by empowering everyone to be a part of the solution. People are ready for massive change and we will lead it by saving the children first." - Project Uprise CEO, Livia Fisher-Kane
Livia Fisher-Kane, CEO and founder and her husband, Aaron Fisher-Kane co-founder and CSO of Project Uprise started on a journey 20 years ago. The vision was simple, but not easy: flip the script on how things are done with non profits. They started as documentary filmmakers in their early 20s' working with animal welfare nonprofits in Brazil . Their first film made such an impact that the state government of Rio started implementing animal welfare laws and incentives that served as an important seed to change in legislation across the country. Since then they have built a successful career working with celebrities and corporations, developing cultural shifts and independent business systems to scale and improve ROI. They will use the success and knowledge from these systems to grow Project Uprise.
To kick things off, Project Uprise is "launching" with a free 2 day event that counts with the likeness of legendary athletes and top earning coaches such as Royce Gracie, Wanderlei Silva, Chael Sonnen, Denis Waitley, Matt Morris, Ray Higdon, just to name a few. They have been brought together by serial entrepreneur, producer, and Chief Experience Officer for Project Uprise, Adora Crystal Evans. Speakers will be offering advice and coaching on personal and business development and how to maximize impact in 2023 together with incredible stories and powerful interviews. During the event several collaborations will also be unveiled and made available for purchase with all profits going to The Harbour Youth in Albuquerque, NM with the goal to fund their entire operations 24/7 for 12 months.
Project Uprise invests 100% of profits after taxes into strategic anti-trafficking programs such as The Harbour Youth, a drop-in center for homeless youth in Albuquerque serving as an effective interception center for victims of trafficking. Project Uprise also has a national plan for The Harbour Program working with it's director Shelley Repp.
"Our goal is to go mainstream. Is to level the field for those fighting for what is right. We need to protect our children. And people are ready to uprise and make things happen. We are going to build a culture where the most influential people, the people our kids look up to, are the ones making the biggest difference. In a real way. And that's when we truly implemented change." - Aaron Fisher-Kane, Project Uprise Chief Strategy Officer
Other programs include providing career resources to survivors and at-risk youth globally through The Uprise Academy and The Butterfly Effect Program, a sponsorship program for survivors pursuing creative careers. Project Uprise is committed to fund and support the most effective anti-trafficking programs and efforts targeting prevention, interception, rescue, rehabilitation and professional resources for at-risk youth and trafficking survivors inside the United States.
"The reason why we started with the fight against child trafficking in the United States is because it's the biggest and most urgent matter we have in our hands, and it's undebatable. By impacting that reality through a duplicatable collaborative model, we give the world the blueprint to change. That is our legacy. That's when we know we gave the world the spark and the plan they need to achieve anything. Everyone is invited. This fight belongs to all of us." - Livia Fisher-Kane
Join, support, stay connected with Project Uprise through their website www.timetouprise.com or on social @timetouprise.
Source: Project Uprise