enChoice Appoints Darrell Royal as President of the Enterprise Division
Press Release
•
updated: Feb 24, 2021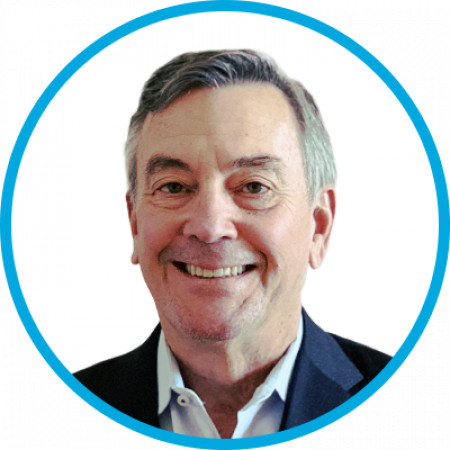 AUSTIN, Texas, February 24, 2021 (Newswire.com) - enChoice, Inc., an award-winning Digital Transformation solutions company, announced the appointment of Darrell Royal as President of the Enterprise Division. enChoice's Enterprise Division includes the company's professional services, managed services, and cloud services organizations, and is also chartered with incubating next-generation product initiatives for the company.
"We are pleased to have Darrell Royal join the enChoice family as President of the Enterprise Division," said Dave Parks, enChoice CEO. "Darrell will be a catalyst for enChoice's innovation and growth objectives as we expand our offerings and assist customers with their digital strategies and transformative solutions. He brings deep industry experience, innovative ideas, and a proven track record of problem-solving with technology. His primary objective will be to ensure enChoice is the trusted partner and strategic advisor to our customers by providing them competitive and disruptive solutions," added Parks.
Royal's experience includes several key leadership positions in the FinTech and data storage technology spaces - including at Carreker Corporation (now part of Fiserv) and StorageTek (now part of Oracle). Each of these roles included primary responsibility for new solution development and productization. Most recently, he served as president of Imagine Solutions - a leading provider of enterprise content management technology and solutions - through the time of Imagine's acquisition by a private equity firm.
"I am excited to be joining the enChoice team and to build on the great foundation that exists here today," said Royal. "Content and Process Automation remains a dynamic area of customer value creation, and enChoice is exceptionally well poised to extend our leadership position in this space. As our expanded delivery of cloud-enabled automation platforms 'democratizes' access to enterprise-class tools beyond the hundreds of managed services customers we support today, we will also be investing heavily to ensure that these tools are creatively employed to provide richer and more differentiated business solutions for our customers."
About enChoice
Founded in 1993, enChoice, Inc. is an award-winning Digital Transformation solutions company. enChoice software, services, consulting, and support helps customers accelerate their digital transformation by leveraging content and optimizing business processes. enChoice is an IBM Gold Business Partner. Discover why over 600 leading companies have chosen enChoice as their trusted digital transformation expert. Visit www.enchoice.com
MEDIA CONTACT:
Judy Roman
480-889-1028
jroman@enchoice.com
Source: enChoice
Related Media