Employment BOOST Launches Free Webinar Series to Help Individuals Entering or Transitioning Within the Workforce
Press Release
•
updated: Apr 10, 2017
Resume Writing Services Leader Offers Must-Have Tips for Landing Dream Job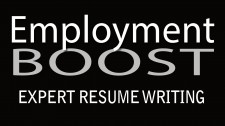 Troy, Michigan, April 10, 2017 (Newswire.com) - America's job market remains healthy. Thanks to a combination of post-recession economic forces unleashed during the Obama presidency and the Trump optimism regarding anticipated middle-class tax cuts and business de-regulation, February's jobs numbers are encouraging. The U.S. economy added 235,000 jobs in February and the unemployment rate fell to 4.7 percent.
But the above data is only part of the story. Despite these gains, under-employment remains a problem, and non-employment, while improved, still has a long way to go before economists breathe a sigh of relief. For instance, according to the Bureau of Labor statistics in 1953, only 4 percent of men ages 25 to 54 didn't have a job. Today that figure is about 15 percent, down from 20 percent at the height of the recession.
Our web series is designed to offer quick-hitting, easily adaptable advice to help workers and would-be workers re-ignite their careers.

James Phillip, CEO and Founder
Recognizing that more work needs to be done in the effort to achieve full employment, Employment BOOST, a Michigan-based leading resume writing and editing company, recently announced it will be launching a free webinars series designed to help individuals who are returning to the workforce, recent college graduates looking for work, and older workers transitioning careers. The kickoff webinar will run April 26 from 1 p.m. to 2 p.m. EDT and will focus on the basics of resume writing and the building blocks to creating a high-quality career document.
"Webinars like the one Employment BOOST is creating is a great way to reach the maximum number of people for the lowest cost," says James Phillip, Employment BOOST's founder and CEO. "Whether you're a recent college graduate, someone who is returning to the workforce after a several year or several decade absence, or are transitioning careers, everyone knows how fast the pace of the jobs market has become. Professional obsolescence is a legitimate concern whether you're 22 or 62. And our web series is designed to offer quick-hitting, easily adaptable advice to help workers and would-be workers re-ignite their careers."
Despite the increasingly digital world in which we live, where 140-character tweets garner more attention than full-fledged news articles, resumes remain a vital tool in helping individuals land a job. At a basic level, resumes are written documents designed as bulleted summaries of one's career and evolving responsibilities.
Great resumes, however, reveal a person's narrative — the story that has brought them to a particular interview. Rather than being dull laundry lists, great resumes say something inspiring, while at the same time are careful to avoid clichés and an overuse of keyword stuffers like: experience, leadership, and management, among others. Thus, writing a resume requires more than selecting adequate words or replicating free templates. From keyword indexing to understanding talent acquisition systems and screeners, job searching in the new economy changes on a daily basis.
"The bottom line is that if you're frustrated by your resume's lack of performance, or you are just curious about resume best practices, this is the webinar for you," Phillip says. "Whether in-person or online, we take the guesswork and hassle out of the resume writing process so you can spend more time job searching. We're confident that our webinar series will be the career boost you're looking for and will grow to become a vital addition to our company's offerings."
To learn more about this webinar event and to register for free please visit the following link at: https://www.eventbrite.com/e/webinar-basic-resume-writing-tickets-32530123475#tickets.
About Employment BOOST
Employment BOOST credits its unique success to its unparalleled access to more than a dozen company-owned recruiting firms, human resource consultants, outplacement services, and career management professionals. With access to top national executive search consultants, the company's professional resume writers receive the inside track to what hiring managers in both the public and private sector seek.
The company also uses an in-house resume database that contains hundreds of thousands of resumes in order to compare an applicant's resume against competitors, so that they feel assured their resume is in the top 1 percent.
Press Contact
Ryan Miller
​Ryan.miller@employmentboost.com
248-918-4681
Source: Employment BOOST