Emergency Road Service Coalition of America Forms to Support Towing Operators
Press Release
-
updated: Apr 16, 2019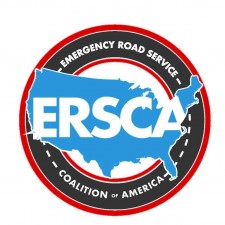 WINTER SPRINGS, Fla., April 16, 2019 (Newswire.com) - The United Coalition for Motor Club Safety has embarked on a new mission: restructuring itself as the Emergency Road Service Coalition of America or ERSCA to provide support to more towing operators nationwide.
The Sacramento, California-based non-profit organization plans to continue to defend the towing and recovery industry in court and in the legislature, as well as provide ongoing and improved training opportunities to the national towing community. It also will continue to work alongside the California Tow Truck Association (CTTA), the largest tow truck association in the U.S.
"We'll never forget our roots as frustrated California motor club towing operators who fought together to better our industry," said Craig Baker, president of ERSCA and head of  Cupertino Towing. "We've learned some key lessons along the way that we believe can also help additional towing companies in other states improve their situations."
Going forward, Baker said ERSCA will help ensure that the voices of towing operators are heard and their rights protected, particularly as emerging technologies reshape the towing industry. Its success working with CTTA means ERSCA may be able to assist other state associations with legislation affecting the towing and recovery industry.
For instance, a proposed California bill would have required towing companies to provide written and oral translation services for all transactions, a burdensome and expensive requirement for towing operators. ERSCA and CTTA worked together and successfully avoided passage of the bill. 
ERSCA's predecessor United Coalition for Motor Club Safety (UCMCS) was formed in 2012 to provide help and guidance to the towing community. Soon, towing and recovery operators throughout the country also requested assistance. Recognizing a need, UCMCS directors opted to restructure the organization's focus and framework.
ERSCA has created four membership tiers plus associate member and state association levels, proceeds of which help support legal counsel and lobbyists. In addition, the group continues to offer online towing training courses in conjunction with CTTA.
Find out more about the Emergency Road Service Coalition of America, formerly the United Coalition for Motor Club Safety, by visiting https://ersca.org/. Contact ERSCA at staff@ersca.org.
Source: Emergency Road Service Coalition
Share:
---
Categories: Transportation
Tags: towing and recovery, transportation, trucking
---