Nominate an Outstanding Towing Leader for the Dave Jones Award
Press Release
•
updated: May 28, 2021
Looking for exemplary towing leaders to recognize and honor.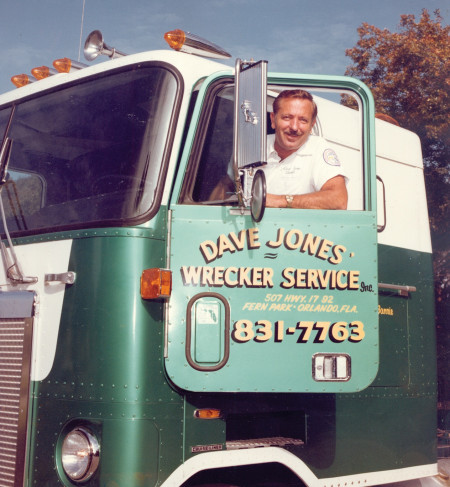 WINTER SPRINGS, Fla., May 28, 2021 (Newswire.com) - The Dave Jones Leadership Award is back! After a year's absence due to the economic slowdown caused by COVID-19, the annual towing industry prize will be awarded to an exemplary towing leader this fall during the Tennessee Tow Show in Chattanooga, Tennessee, according to prize sponsors the Dave Jones family and TT Publications Inc., the parent of Tow Times magazine.
Since 2015, the family of the legendary late towing company owner, Dave Jones of Florida, has awarded a prize in his honor to recognize an outstanding leader in the towing and recovery sector. Thus far, five leaders have received the Dave Jones Leadership Award, including:
Betty Cornwell of Maryland (2015)
John Glass of New Jersey (2016)
Randall Resch of California (2017)
Ted Durig of Ohio (2018)
Belinda Harris of North Carolina (2019)
No prize was awarded in 2020.
The late Dave Jones was instrumental in raising standards and professionalizing the towing and recovery industry through several organizations, including as a co-founder of the Towing & Recovery Association of America (TRAA).
The Dave Jones Leadership Award honors people in the towing and recovery industry who have demonstrated leadership, vision, dedication and have been a teacher or mentor to others in the field. The winner is chosen by members of the Dave Jones family.
Nominations may include examples (articles) or anecdotes (testimony) in support of the above four categories. The deadline for nominations is July 18, 2021. Visit TowTimes.com to submit an application. Only online submissions are accepted — no fax, email or mail nominations are considered.
The annual winner is recognized before their peers at the annual Tennessee Tow Show in Chattanooga, to be held October 6-9 during Museum Weekend, and receives the Power of One award. The winner also is provided a two-night stay at the Marriott Hotel and receives a voucher toward travel costs.
Source: Tow Times