Elan Recovery + Wellness Offers New Faith-Based Addiction Treatment Program in South Florida
Press Release
-
updated: Feb 21, 2018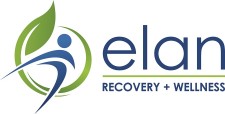 NORTH PALM BEACH, Fla., February 21, 2018 (Newswire.com) - Elan Recovery + Wellness is pleased to announce Valor, a new faith-based addiction and recovery program. 
Valor is a non-denominational, faith-based treatment program for those seeking recovery from drugs and alcohol. This program offers a safe space for like-minded participants, and an in-house Chaplin is available for guidance along with a Christian therapist.
Led by trained clinicians, Valor integrates spiritual practices and scripture with AA/NA principles and the 12-Steps.
"If you are a devout Christian, or you simply have solid faith, Valor may work wonders for you," said Bob Lehmann, chief executive officer of Elan Recovery + Wellness. "Our program has been designed for those who desire a faith-based program to help them get back on the right track." 
Through Valor, participants are offered three specialty tracks to partake in Triumph, Gallant, and eXcel. Triumph is available for those who have identified trauma in their lives or who need trauma-informed care, and Gallant and eXcel are both age-specific programs for young adults and adults. 
Elan offers a multi-disciplined approach to helping those seeking help from addiction and co-occurring disorders and provides evidence-based treatment. Programs are led by trained and qualified clinicians with a proven work history of success in addiction and mental health treatment. Programs are data-driven, outcome-focused, and meant for long-term success. Programs include individual and group therapy, social reinforcement, and relapse prevention. There is also focus on mindfulness, distress tolerance, emotional regulation and interpersonal effectiveness.
About Elan Recovery + Wellness
Located in North Palm Beach, Florida, Elan Recovery + Wellness is a 52-bed addiction treatment and wellness center. Experienced professionals lead the way in addressing addiction to help clients achieve lifelong success. Programs are data-driven, outcome-focused, evidence-based, and help people plan for long-term life success. The multi-disciplined approach to overcoming addiction also addresses the emotional reasons that often fuel it, further helping to reduce chances of relapse. For more information on Elan Recovery + Wellness, visit the site at http://www.elanrw.com or contact:
Stephanie Smith-D'Andrea
Director of Marketing and Business Development
1-833-879-3526
sdandrea@elanrw.com
Source: Elan Recovery + Wellness
---
Categories: Faith, Substance Abuse, Addiction
Tags: Elan Recovery + Wellness, faith-based treatment program, North Palm Beach treatment center
---