Ekotrope's Market-Leading Software Surpasses One Million Home Energy Rating Submissions
Press Release
•
Feb 16, 2023
The country's leading provider of home energy rating system (HERS) software has achieved a milestone that represents significant progress towards the goal of more energy-efficient housing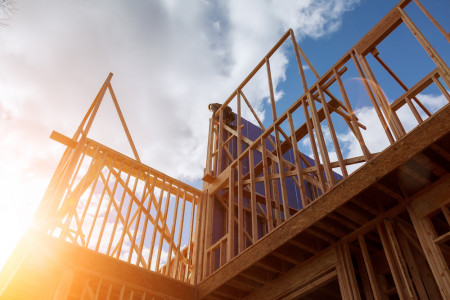 BOSTON, February 16, 2023 (Newswire.com) - Ekotrope, developer of cutting-edge building software and data solutions that optimize home construction, has achieved a monumental milestone. The market leader in home energy rating software, used by over 80% of the market, has reached its one millionth submission via its Ekotrope RATER application. The millionth submission came from ARCXIS, the largest rating provider in the country, but the milestone represents the hard work and dedication of thousands of energy raters across the nation.
Ekotrope is the country's leading provider of home energy rating system (HERS) software. Founded in 2011, Ekotrope has grown from a small Boston-based startup to the U.S. market leader in HERS rating software.
In addition to its market-leading rating software, the company has launched a suite of new products all aimed at enabling the home construction industry to build more cost effectively and efficiently by making HERS-rated home data more available to raters, builders, utilities, and building product manufacturers.
The company's new solutions are born out of the data and expertise it has gained from its flagship application, Ekotrope RATER. The software processes roughly 280,000 submissions per year and each submission contains nearly every energy-related detail about a home, from tax credit and rebate qualification information to the type of studs, mechanical equipment and insulation used in the home.
Ekotrope has been able to leverage this data to better serve the home performance industry at large via new solutions for home energy raters that make the process of performing a HERS rating easier as well as data dashboard services for builders and building product manufacturers.
CEO Ziv Rozenblum says, "Getting to one million homes rated with Ekotrope RATER seemed like a distant dream eight years ago when we got our first HERS rating through the door from Southern Energy Management. Our goal is to be more than just a software provider to our clients. We work as partners to grow the rating business and make homes more efficient. This achievement, along with the strong relationships we are building with home energy performance consultants, utility programs, building product manufacturers and other stakeholders are a testimony that together we are making significant progress."
Backed by a team of building science and software engineering experts, Ekotrope aims to solve the challenges associated with building energy-efficient housing by developing innovative software and data solutions that help to close the information gap that exists between residential construction stakeholders. Ekotrope's goal is to empower people to make the best possible energy decisions that enable the construction of more energy-efficient and cost-effective housing.
To learn more about Ekotrope, visit ekotrope.com or contact info@ekotrope.com.
Source: Ekotrope