Eject - a Platform to Elevate Your Music and a Community to Promote Your Art
Press Release
•
updated: Jan 25, 2017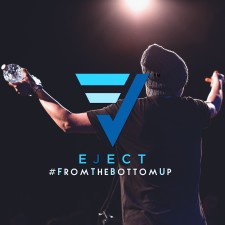 New York, NY, January 25, 2017 (Newswire.com) - ​Eject is a platform created to bring musicians and artisans together. Here, ideas flow freely. Dance and lyrics dovetail to rhythm and rap. This platform is the new marketplace for performers, built by performers.
The lyric, the rap, the rhythm, or rhyme all feed together to tell a story. No matter your focus, Eject is here to help launch you further into the spotlight. The beauty of the platform is found in its community. This interactive group is built of artists who understand the needs and demands of the music industry.
Artists gather from all corners of the community. They fill the streets of the Big Apple, the nightlife of LA, and the clubs in between. They're here for the same reason you are – to grow, to collaborate, and to succeed. Check out EjectApp.com to listen for a new sound or discover a new comedic talent.
"We want to give the ordinary musician a platform to showcase their work," Co-Founder Dave Alexandre said. "This platform isn't competing with celebrities for the top spot. It gives the musician a network to connect with other players, to discover other musicians around the world. It's larger than just knowing their hometown, local musicians."
Be bold. Be genuine. Be original.
Dominate the space when you perform. Reach out and connect with the folks who need to hear your sound.
Eject is built to connect a bassist in New York City with a vocalist in Sacramento. This platform is here to help musicians toss around fours, no matter where they're located. Here, form meets function. Simply stated - Eject is for people who have talent.
It started with a simple rhythm.
Co-Founders Dave and Raghav grew up surrounded by talented musicians. All throughout their childhood, they heard music pouring from around almost every corner of New York City. Music was a part of their lives; it was a part of their souls.
As they talked to the community, they discovered incredible talent in the melodies, but there was no useful mechanism to get that sound to other musicians. Exposure was limited by the opportunity to travel to a club, hoping that just maybe, the right person was there to listen to their sound.
These two dreamers crafted a mechanism with the simple goal of bringing talented artists to others who could appreciate the journey. Eject eliminates many of the variables in the marketplace. It places you on center stage. This platform is designed for the purpose of collaboration. It creates a market; it brings together the rhythms of life.
Upload your demo. Search for just the right sound. Fill that empty niche in your band. Collaboration is now in the palm of your hand.
For questions, they can be reached at support@ejectapp.com
Links to apps: iOS https://appsto.re/us/nSWqY.i and GooglePlay https://play.google.com/store/apps/details?id=com.eject
Source: Eject Co
Related Media
Tags
Related Files
Additional Links