eHumanize Builds Global Team to Launch Experiential eLearning Platform
Press Release
•
updated: Feb 18, 2021
eLearning for Humans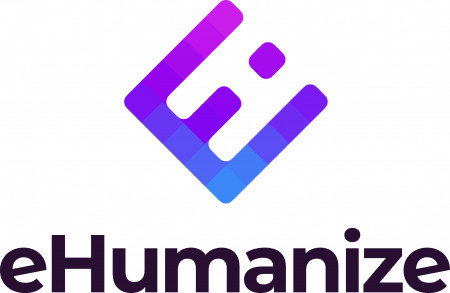 SONOMA, Calif., February 18, 2021 (Newswire.com) - eHumanize is launching a revolutionary eLearning platform that will innovate the way people learn and grow. Given today's unprecedented number of remote learners, eHumanize is poised to revolutionize eLearning. eHumanize's unique and patented eLearning platform utilizes research-based human learning methods not available on existing online learning systems.
Today, eHumanize announces the top team that will build its Experiential eLearning™ platform.
Learning industry leaders Sioux and Dan Messinger are Co-Founders of eHumanize Inc. Well respected for their transformational management training programs offered through Cream of the Crop Leaders, eHumanize represents Dan and Sioux's vision to scale Cream of the Crop Leaders toward a highly engaged online learning experience that produces high engagement and behavior change.
Formerly VP of Learning & Development for a $5 billion public company, Dan's ground-breaking leadership and executive development initiatives paved the way for massive positive cultural change and company growth. As a member of the Forbes Coaching Council, Dan's work has been published by Forbes dozens of times.
Sioux Messinger has coached and trained some of the world's top leaders - and for over 25 years has authored some of the world's finest transformational leadership curriculum. "We are thrilled to have our core team in place to drive the humanization of eLearning," said Sioux Messinger. "We now have a top team of experts, each an innovator in their respective fields."
The eHumanize leadership team includes veteran product innovator and CTO Matt Van Vleet. Van Vleet brought two technology companies to market including Pillar Technology - recently acquired by Accenture - and Solstice Software, ultimately purchased by IBM.
"eHumanize is not just a new-fangled eLearning platform," commented Van Vleet. "eHumanize will enable enormous transformation through critical knowledge sharing. Dan and Sioux have a great vision for how to revolutionize learning. Given their reputations as industry leaders, I'm passionate about my role in their venture. We're ready to transform all learning, refresh corporate online learning and offer the best online leadership courses."
eHumanize proudly announces Chief Data Scientist, Hong Li, an expert in advanced data analytics. Under his technical leadership, Hong delivered modern data science applications and IIOT - both which contributed to the modern Industry 4.0. Former Adjunct Professor at Purdue University, Hong is co-author of The Journey to Enterprise Agility.
Dan Putnam , eHumanize Tech Advisor, is a highly-sought developer who leads development efforts for industry disruptive products. Combining visionary thinking and extraordinary development expertise, Dan's experience includes consulting for a Fortune 10 company and being an executive team member of a $100M organization.
"With the recent emphasis on remote learning, we feel an even greater purpose to deliver the best online leadership course platform," said Dan Messinger. "The eHumanize team we've built is just the group to transform all eLearning, including online corporate training courses."
About eHumanize:
eHumanize is a transformational Experiential eLearning™ platform. eHumanize: eLearning for Humans.
Source: eHumanize
Tags
Additional Links