eHumanize Announces Official Launch of Transformational eLearning Platform
Press Release
•
updated: Mar 21, 2021
New eLearning Methodology Offers High Engagement and Actionable ROI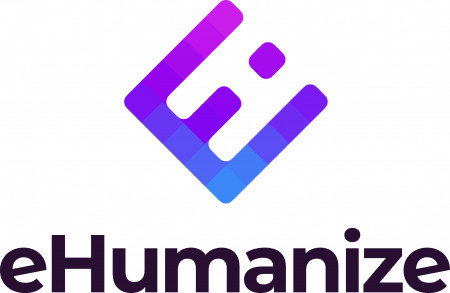 SONOMA, Calif., March 21, 2021 (Newswire.com) - eHumanize Inc. announces April 15, 2021, as the highly anticipated launch date of Experiential eLearning™.
eHumanize's Experiential eLearning™ platform delivers transformational digital learning that delivers extraordinary engagement and profound behavior change through its online training programs for business.
Says CoFounder Sioux Messinger, "Traditional eLearning is dehumanizing, flat and impersonal. It results in poor retention, trivial learning outcomes and negligible behavior change. People deserve more. Companies demand more. Society needs more. We are here to fix it."
eHumanize was carefully crafted using a unique, patented and profoundly effective learning methodology - based on educational research - to deliver outstanding learning outcomes.
eHumanize was designed by learning industry leaders and founders of Cream of the Crop Leaders, Dan and Sioux Messinger. "We identified the teaching methods that made our live Executive Presence Trainings so transformational and transferred these to an online leadership development experience" reports Dan Messinger, CoCEO of eHumanize and CoFounder of Cream of the Crop Leaders.
CTO Matt VanVleet excitedly reports that his top development team is near completion. Dan Putman, eHumanize Tech Advisor shares that "The technical team is focused on making sure our infrastructure is rock solid and that eHumanize is ready to scale up our student base. There isn't a person alive that wouldn't find some benefit from eHumanize."
Companies and individuals looking for the best online leadership courses may inquire about obtaining seats in the eHumanize digital version of The Executive Presence Training.
About eHumanize:
eHumanize is an Experiential eLearning™ platform, delivering a transformative digital learning experience that liberates people who are unchanged by traditional one-dimensional learning and incorporates learning collaboration among students, human feedback and immediate application to real situations. eHumanize: eLearning for Humans.
Source: eHumanize Inc.