Eflow Ltd Sees Rising Demand From CFD Houses for Best Execution and Market Abuse Surveillance Software
Press Release
-
updated: Nov 22, 2017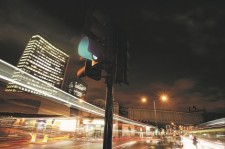 LONDON, November 22, 2017 (Newswire.com) - Eflow Ltd CEO Ben Parker says "CFD (Contract For Difference) Houses are just waking up to their Market Abuse and Best Ex obligations in the lead up to MiFID II."
ESMA has stressed that there are concerns over the monitoring of CFDs to retail clients and the need for a robust control framework. Moreover, CEO of Eflow Ltd Ben Parker says, "MiFID II makes it quite clear about the Best Execution obligations that CFD Houses need to provide. Automated monitoring is the only way forward as CFD firms transact huge numbers of trades monthly. Humans are just not cut out for this sort of dry analysis and the number of transactions that need benchmarking is eyewatering. Market Abuse and Best Ex software in CFD houses is vital to show ownership of a firm's best execution arrangements and the ability to deliver the best possible result on a methodical, consistent basis." Ultimately how a firm derives its pricing needs to be clear.
Multi-venue analysis is at the core of this benchmarking and the need to show if a single venue has been selected and that it was in the interest of the retail customer at large, and not just for the CFD House.
Ben Parker went on to say that "There is a huge wave of firms just beginning to investigate this side of the legislation that has largely been clouded by Transaction Reporting obligations that still seem to be the sole focus of IT, Compliance and Business. I would suggest that if you are forced to hand over the keys to the front door, it would be prudent to have checked what someone may find inside."
Source: ​Eflow Ltd
Share:
---
Categories: Compliance and Regulations, Financial News, Financial Securities, Currency
Tags: #CFD, #Compliance, #ESMA, #FCA, #MiFIDII, #ownyourtransactions, #REGTECH
---