Edwards Pavers on the Importance of Slip Resistant Pavers Around Swimming Pools
Press Release
•
Jan 6, 2023
As summer kicks off in Australia, bluestone pavers expert Edwards Pavers explains why choosing slip resistant tiles for a pool area is not just prudent, but essential.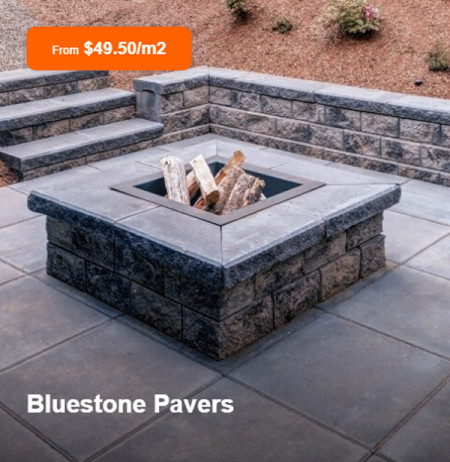 MELBOURNE, Australia, January 6, 2023 (Newswire.com) - After a long, gruelling winter, it's finally summertime in Australia - coats have been packed away, bathers have been dug out of the back of the closet and pools have been cleaned. Amidst the excitement of summer, however, it's imperative that Australians are putting safety first. To ensure a safe, fun summer, quality bluestone tiles providers Edwards Pavers reveals the simple tiling trick that could save many an Aussie from accidents and injuries this summer: slip resistant pool tiles.
When building an outdoor area, the experts at Edwards Pavers acknowledge that it can be tempting to simply opt for the best looking or cheapest tiles. There is, of course, a diverse range of beautiful tiles to choose from here in Australia. However, there are many practical steps renovators and landscapers must take into consideration; not least of all, safety.
Understandably, the tiles surrounding a pool area are prone to getting wet - thus, they can often become slippery, turning them into a safety hazard, especially for overzealous kids. Pool accidents are unfortunately all too common during the Australian summertime - both children and adults are often in a hurry to jump into the pool or dash inside for a snack or a drink, slipping on the pool tiles in their haste. Slip resistant tiles are a simple way to ensure swimmers and sunbathers aren't at risk of hurting themselves around the pool - they offer more grip, even when wet, making the pool area safer for everyone.
Luckily, Edwards Pavers assures homeowners that slip resistant tiles don't have to mean compromising on aesthetics, quality or price. Bluestone pavers feature a rough texture, which has a smooth finish, making them comfortable to walk on while offering a maximum slip resistance. Available in various hues, they can be matched to any design style and are famously budget friendly. Bluestone is also known for withstanding time, harsh weather, foot traffic, heavy furniture and more; plus, the pool chemicals will have minimal effect on the pavers, ensuring they last for years to come.
Get started building a beautiful pool area without compromising on safety this summer - contact Edwards Pavers or visit their website today.
Source: Edwards Pavers