Edge Consultancy Continues Expansion
Press Release
-
updated: Mar 28, 2017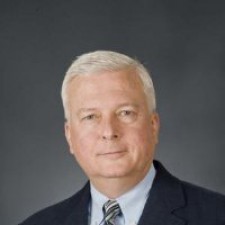 Miami, Florida, March 28, 2017 (Newswire.com) - Edge Consultancy announces the appointment of Ray Seefeldt to lead the eSecurity and Risk Management Practices.  The financial services risk landscape is ever-changing and evolving.  Blockchain, regulatory changes, intelligent data mining, and market entries from non-traditional entities present opportunities along with risks for community banks and credit unions.  Edge is well positioned to assist with the protection of assets, develop road-maps for implementation of and control structures for emerging technologies. 
For more than 30 years, Ray has been providing employers and clients with creative solutions and effective results. Ray has experience and expertise in all areas of financial services, while focusing on security, fraud, compliance, audit, and overall control structures. Ray is as comfortable working with teller operations as he is advising a board of directors. Additionally, he has led or been involved in many IPO's, start-ups, and acquisitions, including several credit unions, CUSO's, Metavante, eTrade, Occulogix, DST Systems, and Expedia. Ray has formed three start-up companies; all still in business.
With Edge, Ray is involved in assisting financial institutions to control fraud, improve security, and evolving effective internal control structures. He serves clients by providing cost-effective and pragmatic solutions, making the client more secure, compliant, and profitable.
Ray has BSBA's in Accounting and Management Information Systems from The University of Missouri and a MBA (focused on Quantitative Management) from Lindenwood University. He holds or has held the following certifications: CISSP, CIA, CQA, CDP, and CFE. Ray has taught a variety of classes and served as a speaker at seminars and conferences for organizations including: The AICPA, University of Michigan, St. Louis University, University of Kansas, University of Missouri, Gartner Group, and many others.
With the addition of Ray's practice areas, Edge Consultancy has built a complete team of proven experts to assist in all essential areas of strategy, assessment, and operations.
Ray Seefeldt led the eControls practice at Deloitte from inception through delivery. And is a member of the Federal Reserve's Secure Payments Task Force.  Seefeldt stated, "Opportunities for community banks and credit unions are numerous.  While many traditional risks exist, implementation of new customer/member services requires cost and control sensitive activities.  It is critical for banks and credit unions to leverage and enhance existing control structures, while addressing new opportunities".
About Edge Consultancy
Edge Consultancy, is headquartered in Miami Beach, Florida and is the premier consulting organization created to address the most complex issues facing financial institutions today by creating the most experienced and proven advisors in the Industry.  Their unique consultative and inclusive approach has produced powerful and measurable results.  To learn more about how the Edge Consultancy can help you, go to www.edgeconsultancyllc.com.
Media Contact:
Kirk Kordeleski
Edge Consultancy, LLC
Miami Beach, FL
Email: contact@edgeconsultancyllc.com
(866) 499-6430
Source: Edge Consultancy LLC
Share:
---
Categories: Business Development, Business Technology, Business to Business, Compliance and Regulations, Banking, Finance, Insurance, Consumer Banking
Tags: consulting, Edge Consultancy, financial institutions, FinTech
---