Eden Launches The Hippocrates Initiative
Press Release
•
Mar 8, 2022
'Let food be thy medicine, and medicine be thy food'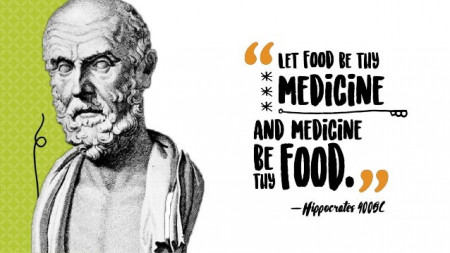 HOUSTON, March 8, 2022 (Newswire.com) - Eden Grow Systems announced it has agreed to a collaboration with Grand Farm and Dr. Kalidas Shetty of the Global Institute of Food Security and International Agriculture at North Dakota State University. The purpose of THE HIPPOCRATES INITIATIVE is to address the growing need for research that can be applied to the global food and health crisis. It aims to marry Eden's NASA-derived growing technology with the cutting-edge medicinal plant research being performed by Dr. Shetty.
According to Dr. Shetty, "One of the best parts of this collaboration is increasing the diversity of fresh food that is available to individuals globally to have better nutritional security." Dr. Shetty's research at NDSU is focused on maximizing specific compounds within medicinal plants that can be used to counter and manage co-morbidity diseases such as diabetes. This research has the potential to improve immunity against many infectious diseases. Dr. Shetty also hopes to increase the understanding of the link between nutrition and diet-linked co-morbidity disease burdens. "This approach is bringing the benefits of NASA space age technology to a wider global challenge and need for health-targeted food security."
According to Eden's CEO Bart Womack, "Hippocrates, the ancient Greek physician considered the father of modern medicine, said 'Let food be thy medicine, and medicine be thy food'. This is exactly the goal of this collaboration. At Eden, we believe our decentralized food production system is the answer the world desperately needs now in the face of the continued supply chain and health crises we have faced in the last few years."
Grand Farm, led by Emerging Prairie (whose mission is connecting and celebrating the region's entrepreneurial ecosystem), aims to capitalize on the region's potential in the agriculture and technology industries.
"Grand Farm believes that innovation takes a collaboration between industry, academic and public/private partnerships to drive change. We had the honor of witnessing this partnership develop and, after seeing the passion, drive and intelligence from Dr. Shetty and Eden Grow Systems, I know that something special is being developed," said Andrew Jason, Grand Farm Ecosystems Director.
About Eden Grow Systems
Eden Grow Systems is feeding the future by creating next-generation modular farming and survival systems. The company adapts NASA technology, bringing cutting-edge science down from space and into your home, making it possible for every family to become completely independent. The company's first product, the Eden Grow Tower, is small enough to fit in a kitchen pantry, grows a wide variety of crops as well as fish for protein, and is now available for pre-order. The company is based in Houston, Texas.
Dr. Kalida Shetty is the Founding Director of the Global Institute of Food Security and International Agriculture and Professor of Plant Sciences at North Dakota State University, Fargo, North Dakota. His specific research interests focus on scientific, educational and policy strategies to advance climate-resilient, health-targeted food-security solutions to address malnutrition and hunger challenges.
Grand Farm, led by Emerging Prairie, is accelerating research and innovation into technology for the farm of the future and empowers a neutral platform for industry, producers, higher education, and government to collaborate on autonomous and advanced agriculture technology. Grand Farm works with companies and startups from North Dakota and around the world to better understand their products, provide capabilities for demonstration and development, and amplify the technologies in North Dakota. It currently operates a test site on donated land to demonstrate and test new and innovative ag technologies.
Source: Eden Grow Systems Inc.