E-Commerce Sites Scale Marketing Success With Newswire's Financial Distribution
Press Release
•
updated: Sep 28, 2020
E-commerce has proven to be the digital landscape of opportunity for retail brands and businesses looking to grow demand following the challenges brought about by the COVID-19 crisis.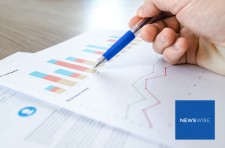 NEW YORK, September 28, 2020 (Newswire.com) - E-commerce businesses seeking growth opportunities during the final quarter of the fiscal year have relied on Newswire's Financial Distribution Platform to improve their marketing efforts heading into the winter season. With each passing day, more and more Americans are choosing to forgo in-person shopping experiences due to the extended concerns brought about by the ongoing pandemic. C-suite executives have trusted their media communications strategy on Newswire's distribution channels to target financial outlets in order to increase overall brand awareness and market presence.
A Sept. 21 article from PYMNTS.com discussed the increased accessibility SMBs have to the e-commerce market during these unprecedented times. Specifically, the article referenced how hard Main Street has suffered as a result of the crisis, with thousands of businesses having shut down permanently due to their inability to remain profitable with solely in-person experiences. For businesses engaging the e-commerce market in an effort to remain flexible during the ongoing crisis, Newswire's Financial Distribution Platform offers a strategic tool that can assist in the direct distribution of relevant company news to leading financial media outlets and investor networks.
"Brand recognition and reputation have become essential ingredients to businesses thinking of dedicating heavy resources in e-commerce," said Charlie Terenzio, Newswire's VP of Earned Media Advantage Business. "Newswire's Financial Distribution Platform plays a pivotal role in creating a successful media and marketing communications strategy that includes goals related to enhancing positioning within industry media."
With Newswire's platform, e-commerce stores connect with key industry media by converting owned media into influential earned media opportunities for greater visibility in the market and with both current and potential future shareholders.
"The businesses that demonstrate and promote their flexibility with e-commerce have drawn greater attention from both consumers and investors over the last eight months. With Newswire's Distribution, the promotion part of the process can be maximized through consistent communication across many campaign channels," said Anthony Santiago, Newswire's VP of Marketing.
E-commerce brands have been able to capitalize on Newswire's ability to deliver owned media to a comprehensive network of media outlets, financial portals, industry targets, investors and stakeholders. As a result, e-commerce stores can drive up brand awareness metrics and more site visitors simultaneously.
Learn how Newswire's Financial Distribution Platform can help your e-commerce business bolster its marketing and promotion efforts today.
About Newswire​
Newswire delivers press release and multimedia distribution software and services (SaaS) that empower the Earned Media Advantage: greater brand awareness, increased traffic, greater return on media and marketing communications spend and the competitive edge. With over a decade of experience, Newswire continues to provide its customers with the ability to deliver the right message to the right audience at the right time through the right medium.​
To learn more about how Newswire can help you, visit http://www.newswire.com.
Contact Information
Charlie Terenzio
VP of Earned Media Advantage Business
Newswire
Office: 813-480-3766
Email: charlie@newswire.com​
Source: Newswire