EcoClear to Attend NY/NJ Pest Management Association Events
Press Release
•
Mar 27, 2023
Developer of eco-friendly pest control solutions will educate pest control operators on effective products in light of the new proposed EPA guidelines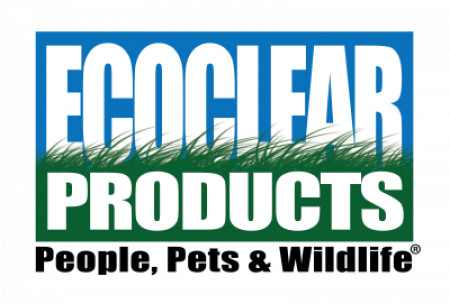 SARASOTA, Fla., March 27, 2023 (Newswire.com) - EcoClear, maker of minimum-risk pesticides and cleansers, will attend two trade shows in New York and New Jersey to help pest control operators prepare to address the region's rapidly growing rat population.
Rodent Roundup '23, hosted by the New York Pest Management Association, takes place on March 29, and Rodent Roundup '23, hosted by the New Jersey Pest Management Association, takes place on March 30. Pest control operators will receive classes and can earn recertification credits.
EcoClear's goal is to educate pest control operators in attendance on poison-free and effective pest control as they try to contain and eliminate the region's significant rat infestation issue.
According to health data from the NYC Department of Health and Mental Hygiene (DOHMH), the number of rat sightings in New York has doubled in just one year to 60,000. New Jersey also faces a rat population boom that is causing anxiety among its citizens, who face major health risks.
As the need for rat-specific pest control grows in these areas, proposed EPA restrictions on the use of safe products would make it more difficult for pest control operators to deal with the problem, due to new proposed restrictions on certain FGAR and SGAR ingredients.
"Amidst several proposed EPA regulations, these operators must now face the idea of navigating pest control with potential new regulations," said Christopher Stidd, founder and CEO of EcoClear Products. "EcoClear's pest control products will remain unaffected by these proposals, and we are well-equipped to aid these cities and the pest control operators within them."
Should the EPA proposal go through, many pest control operators will need alternative methods of pest control to handle rats. At the trade shows, EcoClear will showcase RatX®, MouseX®, VoleX®, and MoleX®, poison-free and effective alternatives made with FDA GRAS ingredients that can aid pest control operators in safely and effectively eliminating unwanted pests.
To learn more about EcoClear Products, visit www.ecoclearproducts.com/pro.
About EcoClear Products
EcoClear Products, Inc. is a leading developer of specialty products, which include ecological cleaning, odor removal products, and pest control solutions. Based in Sarasota, Florida, and founded in 2013, EcoClear's mission is to develop innovative and effective products safe for people, pets, and wildlife. EcoClear has been recognized for its commitment to advancements in sustainable chemistry and efficacy. For more information, visit www.ecoclearproducts.com/collections/pro-collection
Source: EcoClear Products