E-Complish Hits 10-Year Milestone for PCI Compliance
Press Release
•
updated: Dec 20, 2018
Payment processing technology company has been Level 1 PCI-compliant since 2009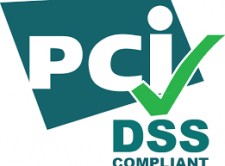 NEW YORK, December 20, 2018 (Newswire.com) - E-Complish, a provider of customized payment processing solutions, has been re-certified as compliant with the Payment Card Industry (PCI) Data Security Standard devised and enforced by the PCI-DSS Standards Council. The recertification marks 10 consecutive years of PCI accreditation for the company, which achieved this milestone while adhering to DSS 3.2, the strictest, most multi-factored version of PCI standards released to date.
Comprising a series of measures merchants, payment processors, and credit card service providers must exercise in order to safeguard credit card information security and prevent fraud, the PCI-DSS was devised and is enforced by the PCI-DSS Standards Council. Any business that accepts, handles, or processes credit cards must comply with the measures various extents, depending on the level to which it is assigned by the council. As a Level 1 PCI-DSS 3.2 Service Provider (the highest level), E-Complish is required, in order to be certified and re-certified as PCI-compliant, to undergo an assessment by a third-party Qualified Security Assessor (QSA) to evaluate its satisfaction of requirements contained in 12 sections of the PCI-DSS. Collectively, these requirements encompass more than 300 elements with thousands of pieces of evidence and inspection that must be obtained by the QSA during their assessment.
In keeping with PCI compliance certification requirements for Level 1 PCI-DSS 3.2 Service Providers, E-Complish must also obtain a Report on Compliance (ROC) issued from the QSA. The ROC is sent to Visa and MasterCard for verification and certification; upon completion, an Attestation of Compliance (AOC) is sent to E-Complish. The AOC is furnished to any third party that engages with E-Complish for its services, as proof PCI compliance. For the record, the ROC is never shared with any third party. The ROC is meant as an internal security document only. The AOC is meant as a certification document that proves compliance without divulging security secrets.
"With credit card fraud becoming an increasingly more significant and prevalent problem in the U.S., costing individual victims several billion dollars each year and merchants several times as much as that, it is the mission of E-Complish to adhere to stringent standards and provide our clients with the peace of mind they deserve," said Greg Gaines, the company's Director of Compliance and Client Support. Gaines, who spearheaded the recertification process this year, said E-Complish will continue to place information security and compliance at the top of its list of priorities, in keeping with a desire to not only be the best at what we do but serve the interests of its clients and remain steps ahead in the fight against hacker fraud.
E-Complish CEO Stephen Price agreed, adding that "...smart companies are outsourcing their PCI compliance measures to third-party service providers like E-Complish in an effort to save time and money. The time savings alone is spurring many of these companies to choose service-provided PCI compliance," Price noted. "By most estimates, achieving PCI compliance can command a price that varies from tens of thousands to millions of dollars, while the time commitment necessary to install the systems that make a company PCI-compliant can be up to two full years. Even the certification renewal process may require six months from start to finish."
With the genuine possibility of major breaches to personal data security looming ever larger, working with a certified, PCI-compliant payment processing company is one of the best ways for businesses to protect the privacy and integrity of their customers' information, as well as to safeguard their own reputations. Through its own unfaltering efforts at certification and recertification, E-Complish stands ready to assist its clients in all facets of PCI compliance and payment outsourcing.
About E-Complish
Since 1998, E-Complish has provided merchants around the country with top online and over-the-phone payment processing services that keep customer data secure and make it easier for retailers to manage transactions. E-Complish uses the latest groundbreaking technology to design payment processing services that deliver ease of use, accuracy, and dependability; personalization capabilities; and automation that improves productivity.
Press Contact
Marc Hopkins
888-847-7744, ext. 205
mhopkins@e-complish.com
Source: E-Complish, Inc.
Additional Links