E-Complish Will Showcase Innovative Solutions at Smarter Faster Payments 2023 Conference
Press Release
•
Mar 22, 2023
From April 16-19, 2023, in Las Vegas at Booth #611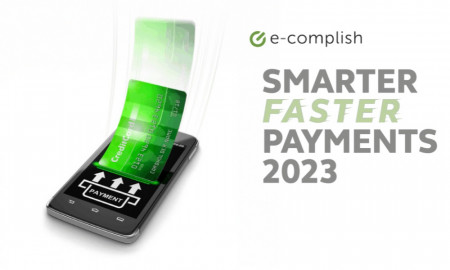 NEW YORK, March 22, 2023 (Newswire.com) - E-Complish is thrilled to announce its participation in the annual Payments conference, taking place from April 16-19, 2023, at the MGM Grand Hotel in Las Vegas. This conference is a must-attend for professionals in the payment industry, providing valuable opportunities to learn about the latest trends and innovations and shape the future of the industry. At Booth 611, E-Complish will be showcasing a variety of innovative payment solutions and invites attendees to discuss any questions they may have.
Representing E-Complish at the conference will be Amber Capece, Vice President of Marketing & Communication, and Marc Hopkins, Vice President of Strategic Relations. Conference attendees who register will be able to view the show map and exhibitors' brochures, including E-Complish's portfolio of payment solutions.
E-Complish offers a range of payment solutions, from Payment Facilitation to ACH processing, web- and SMS-based products, instant debit card funding, interactive voice response (IVR), recurring payment, ACH, credit card processing, e-signature options, and secure third-party payment acceptance for call centers and beyond. All of E-Complish's solutions are designed to enable organizations of all sizes to quickly implement payment technology, process payments sooner, and meet the ever-changing needs of their customers.
Smarter Faster Payments 2023 is expected to unite thousands of payment system stakeholders representing business end-users and financial and technology services organizations. E-Complish will be sharing its portfolio of ACH processing, ACH verification, VirtualPay, HostPay, and IVR products to assist with taking ACH payments.
E-Complish is optimistic that Smarter Faster Payments 2023 will provide valuable insights and contribute positively to its operations. Don't miss the opportunity to meet E-Complish at Booth 611 and learn more about its innovative payment solutions at Smarter Faster Payments 2023 in Las Vegas.
About E-Complish, Inc.
Founded in 1998, E-Complish has made a name for itself as a leader in customized payment technology. Offering ground-up in-house customization with ease-of-use, speed and security acting as one technology for its clients. E-Complish Re-Invents.
Source: E-Complish, Inc.