DroneCompares Compare DJI Lightbridge to Rival WiFi Downlinks From Yuneec, 3DR and Parrot
Press Release
•
Jun 13, 2016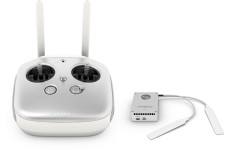 Hong Kong, June 13, 2016 (Newswire.com) - ​DroneCompares.com on Monday reported that a proprietary technology from DJI has topped rivals in terms of video downlink strength and range aboard drones.
The UAV industry's newest information portal for owners and enthusiasts said DJI's Lightbridge 2 technology on its Phantom 4 quadcopter has a range of up to 5 kilometers, compared with only 1.6 kilometers for its closest rivals, Yuneec, Parrot and 3D Robotics.
Shenzhen-based DJI isn't advising users to fly their drones out to a 5-kilometer distance, but instead is using the range as a benchmark to show how strong and reliable its signal is.
"When we way 5 kilometers, we mean that out at around 120 meters or so, you'll have zero issues with signal clarity and blazing-fast latency," said a DJI spokesman, who declined to be named.
DroneCompares has made the article free on its website. It, and other valuable articles on drone technology can be found here (http://www.dronecompares.com/compare-dji-lightbridge-to-rival-wifi-downlinks-from-yuneec-3dr-and-parrot/)
Source: http://www.dronecompares.com/