DroneCompares.com - the R&D Capability of Drone Manufacturers (DJI,Zerotech,Yuneec,3DR)
Press Release
•
Jun 3, 2016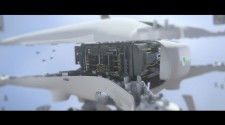 New York, NY, June 3, 2016 (Newswire.com) - ​​It would be tough to find an industry that's booming more than consumer drones.
With an eye toward growing their share in a highly competitive and burgeoning market, drone manufacturers are either flying solo, or joining forces with giants in other sectors.
Current products are interesting to consumer because they can buy them. But it's pushing for what they want next in the nascent consumer drone sector that is really driving attention. For the brands who provide that kind of innovation, that's also what's going to drive their business. and business.
In many sectors, being ahead of the curve is as bad as being behind the curve. In the former case, they don't understand your technology or the use of your product. For the latter, who wants to buy old technology? In both cases, though, the result is that you don't move product.
In today's consumer-drone sector, being ahead of the curve means you're able to create and define the industry's technology with never-before-seen innovations. So much of what happens next in the sector depends on the size and quality of a manufacturer's R&D staff. A closer look at some of the players in the consumer drone sector shows vastly different sizes, capabilities and approaches.
Yuneec
Kunshan Yuneec Power Sports Technology Co., Ltd., or simply Yuneec, is one the latest manufacturers to make an impact in the drone market. Formerly known as Zhongyu Electronics, the company first created a fixed-wing aircraft series, called the Firebird 403/200. This was a very popular and well-known product in the remote-control aircraft community. The company later began accepting orders from distributor Horizon Hobby, OEM-building their products under the brand name, "Blade."
One of the more-popular models under the Horizon Blade series was the 200QX, made by Yuneec. There are many similarities between the Blade 200QX and the Yuneec Q500, one of the company's more-current models. Since Yuneec was building OEM drones for Horizon Hobby, which had its own own R&D team, Yuneec used Horizon's technology and simply manufactured its products.
Today, Yuneec has built up its own R&D facility and team, after receiving $20 million in funding from Qualcomm and another $60 million from Intel. KmelRobotics, a technology company acquired by Qualcomm, worked with Yuneec to write flight algorithms and develop the company's latest flight controller. This new flight controller can be found in Yuneec's latest model drone, the Typhoon H.
Intel, known for processors used by many computer and device manufacturers, had a growth of rate of only 4% in the second half of 2015. Looking to kickstart stronger growth, it began a global effort to reach into other parts of the tech sector, placing its bet on Yuneec in the Chinese drone sector.
Intel also invested in other drone companies, including Airware and Precisionhawk. It used its Ascending Technologies subsidiary to create RealSense technology, which it demonstrated at CES 2015. To date, it's a technology still looking for an application, with no products coming to market fully equipped with RealSense technology.
Able to provide only limited support to this subsidiary technology, Intel contributed their C/C++ Demo code to Yuneec and gave it the RealSense feature that will eventually be used aboard the Typhoon H drone.
While the technology is advanced, Yuneec has found many challenges incorporating it into its platform. In controlled environments, the RealSense R200 and IR Camera receives infrared images from IR lasers projected onto a white wall. This is used for obstacle-detection features, but has complications when flying outdoors, especially in sunny days when infrared jamming interference can be found everywhere.
This leaves the most desired, highly touted feature absent from the platform. Additionally, even in ideal conditions, it relies on a common stereo vision system, with only a total sensing distance of seven to eight meters and no available depth imagery.
Since Yuneec doesn't have the internal resources to create this technology, it's also having trouble adapting it and utilizing it for its desired obstacle-avoidance feature on the Typhoon H. This was proven during the most recent CES 2016 show, as Yuneec was still unable to demonstrate the technology without additional modules, even in a controlled environment. And here we are, almost half a year after even that demonstration, with no real product to hit the market.
Zerotech
Other companies have put new technology on the market through tie-ups with Intel's peers and rivals.
Zerotech was one of the earliest drone companies founded in China. Headquartered in Beijing, it was funded to the tune of $7.6 million by Shenzhen Rapoo Technology – a large Chinese producer of computer mice – in January 2015.
Zerotech's approach has been somewhat bifurcated due to its own limited R&D capacity. In January it announced it was teaming up with Internet portal Tencent and Qualcomm to produce a sort of "mini-drone," which was soft-launched last month. That's dependent on a Qualcomm flight-control platform and focused on being more of a flying personal selfie-stick than a drone.
At the same time, the company has its Xplorer line, with the latest, upcoming craft – the Xplorer 2 – also supposed to feature Qualcomm onboard.
3D Robotics
Some stories in the drone sector don't have happy endings. What sounded like a great, entrepreneurial idea – depending on an open-source development model – attracted nearly $100 million in funding.
But 3DR acknowledged earlier this year that it had produced too many Solo craft and had been outmaneuvered by rivals in terms of both speed of technological development and price and announced it would focus more on enterprise, rather than the more-fickle, faster-moving consumer sector.
DJI
Shenzhen-based DJI is the leader in the consumer drone market, in terms of share/units sold. The company also has cornered the market on Chinese engineering talent, boasting that it has 1,500 research and development staff.
Still largely in the hands of its founders, the company has raised $575 million in two rounds of financing in 2015, and has notably decided to go its own way with technology.
DJI has set a blistering pace, moving from its in-the-box kit, called the Flamewheel, in less than a year, to the original Phantom in 2012. And every year since, the company has turned out a new Phantom craft with new technology onboard.
Frank Wang's company has also started to innovate horizontally, moving into cameras and lenses, like the X5 and X5R, new sensors, such as the Zenmuse XT camera it did with FLIR Systems, and even new drones, such as the professional Inspire 1 in November 2014, the Osmo, which leveraged the Zenmuse X3 camera on a gimbal stick, to enter the consumer camera market, and the Agras MG-1 in late 2015.
It sometimes feels as if DJI puts out new technology too fast for markets to quickly adopt and absorb, but while other companies work on their one-year cycles and one or two product lines, DJI seems able to move more quickly and put out more new products into more market segments than rivals.
What remains to be seen is how long Dajiang will be able to sprint in what is ultimately going to be a marathon for the hearts and minds of consumers.
Source: dronecompares.com
Tags
Additional Links