Dr. Wayne Fuqua Joins Behavioral Health Center of Excellence Board of Directors
Press Release
•
updated: Jan 29, 2019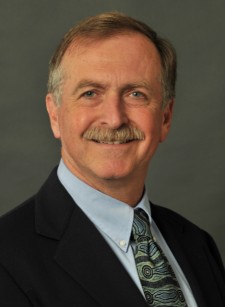 LOS ANGELES, January 29, 2019 (Newswire.com) - The Behavioral Health Center of Excellence (BHCOE) today announced that R. Wayne Fuqua, Ph.D., is joining the BHCOE's Board of Directors.
Dr. Wayne Fuqua is a professor in the Department of Psychology at Western Michigan University, a member of the applied behavior analysis faculty and the director of the Behavioral Medicine Laboratory.
Dr. Fuqua conducts research across a range of areas including health psychology, ethics, developmental disabilities and evidence-based practice. A Fellow of the Association for Behavior Analysis, International, Dr. Fuqua has published numerous peer-reviewed articles and book chapters on applied behavior analysis. He has been a frequent speaker at national and regional conferences.
"Dr. Fuqua is a valuable addition to our organization and we are excited to welcome him to the Behavioral Health Center of Excellence's Board of Directors," said Sara Gershfeld Litvak, founder and CEO of Behavioral Health Center of Excellence. "We believe his strong experience and vast knowledge will be extremely valuable as the BHCOE continues to grow and serve as the standard-setting body for behavioral organizations across the United States and Internationally.
"We conducted a detailed search for someone who would further strengthen our board's breadth of talent and background and we are delighted to have identified such an outstanding individual," added Ms. Litvak. "I am confident that Dr. Fuqua is going to make an important and positive impact on our organization."
Dr. Fuqua was a member of the Michigan Autism Council and a co-founder of the WMU Autism Center of Excellence. He was recently honored with a Distinguished Service Award from Western Michigan University.
"It is an honor to join the BHCOE. I accepted the invitation because Applied Behavior Analysis (ABA) has contributed so much to improving the lives of children, adolescents and adults who have benefited from the evidence-based practices that define ABA," said Dr. Fuqua. "However, there is always work to be done to develop, disseminate and ensure the highest-quality standards for ABA practitioners and service recipients. I look forward to contributing to BCHOE's efforts to develop and validate quality standards and to recognize the efforts of agencies and service providers that aspire to achieve and maintain high-quality standards.
"As a discipline, ABA has a long and distinguished history of focusing on both measurable clinical outcomes and also on the impact of our efforts on consumer satisfaction and quality of life. Our work has always and will always be consumer-focused and those consumers include both direct service recipients, parents and also those entities that fund and support those services. As we expand and disseminate ABA services, it is important to maintain a focus on the efficacy and efficiency of our services and to do our utmost to tailor our scientifically supported services to the needs of individual service recipients. I look forward to working with the BHCOE board in pursuit of their efforts to define and promote excellence in the ABA service delivery," Dr. Fuqua added.
As a member of the board of directors, Dr. Fuqua will help provide strategic input on the ongoing development of BHCOE's quality standards.
About the BHCOE
The BHCOE Accreditation is a trusted source that recognizes behavioral health organizations committed to continuous quality improvement. BHCOE offers a third-party measurement system that differentiates and provides independent feedback on clinical quality indicators. The BHCOE review process features organizational standards that hundreds of subject-matter experts developed to measure effective applied behavior analysis services. For more information, visit http://www.bhcoe.org/.
Source: BHCOE