Donut the Card Game Kickstarter Campaign Commences August 1
Press Release
•
Jul 1, 2016
​Hot on the heels of Cards Against Humanity and Exploding Kittens, Donut is set to follow suit to become the next crowdfunded card game sensation.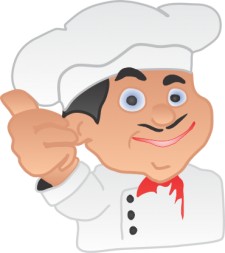 Newcastle, Australia, July 1, 2016 (Newswire.com) - The latest creation from Stephen Sams Games, co-created and developed with his 14yr old artist /designer daughter Heather, with help from family friend, Graphic designer and digital artist Steve Dawson, Donut ups the ante in family fun entertainment.
Donut is the perfect recipe for hours of family fun entertainment. Featuring a deck of 170 cards with 101 unique images Donut is a fast, fun, and colourful strategic card game that's fun to play and hard to put down.
The object of the game is to give the other players as many cards as you can whilst getting rid of all of your cards. Gameplay sees belly laughs abound as Donut leaves the whole family chomping at the bit for more tasty donut action.
Extensively beta tested and making its debut appearance at the annual Steve Sams Games Tournament in 2016, Donut has been embraced by a cult following of underground strategy card game players. The winner of the inaugural event was Damian Kinchela who took home the dough in the prestigious championship.
Card game enthusiasts are excited to see a game that they love and have embraced taken to the world market, so that their tournaments grow in-kind.
"Bring it on," said Kinchela, "The competition is sure to get iced!"
So choose a flavour and eat your way to victory!!!
Ante up today and help us make the Donut card game a reality. Kickstarter commences August 1st through to August 31st @kickstarter.com.
More at www.donutcards.com.au. Find us on Facebook @donutthecardgame.
Warning: Donut Cards are not for internal consumption.
Donut, It's a tasty game!
Kieran Wicks
Source: Stephen Sams Games
Related Media
Additional Links