Digital Forensic Team Plays Pivotal Role in David Creato, Jr.'s Murder Trial and Guilty Plea.
Press Release
•
updated: Sep 6, 2017
Correction to Press Release Issued on Wednesday, August 30, 2017.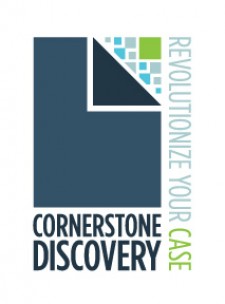 Philadelphia, PA, September 6, 2017 (Newswire.com) - On Wednesday, August 30, 2017, Cornerstone Discovery issued a press release regarding our role in the David Creato, Jr.'s Murder Trial and Guilty Deal. In this press release Cornerstone Discovery incorrectly attributed the following quotes to Brian Stofik, Digital Forensic Examiner, and team member. These quotes should have been attributed to Louis Cinquanto, Managing Director and Senior Digital Forensic Examiner at Cornerstone Discovery.
"Nothing less than a guilty charge was acceptable in this case."
"We left no stone unturned with data we received and analyzed. I believe we uncovered critical digital evidence that proved David Creato committed the crime because his son was an impediment to his relationship with his girlfriend. We also confirmed the location of a digital photo of the wooded area near the Copper River where his son's body was found and proved Creato was being untruthful about critical times he said he was sleeping or awake but was accessing his phone around the time of the murder. There is no doubt in my mind that this evidence was weighing on him as he faced another trial."
For Press Inquiries Contact:
Grady Walters, Director of Marketing
Cornerstone Discovery
press@cornerstonediscovery.com
(267) 639-6900
Source: Grady Walters