Developing Curiosity Could Foreseeably Be the Next Movement to Enhance Human Performance
Press Release
-
updated: Nov 27, 2018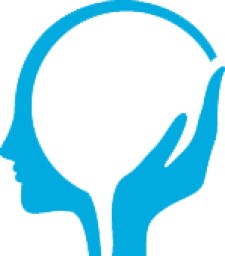 PHOENIX, Ariz., November 27, 2018 (Newswire.com) - Curiosity in the new millennium is what emotional intelligence was shown to be in the 1980s and 90s, a critical and direct link to improving motivation and communication-based issues that challenge organizations. A new white paper by Dr. Diane Hamilton, Founder of Tonerra, a management and consulting firm, explains the importance of curiosity for organizations, addresses four factors that most significantly impact it, and how to improve it.
Why should companies want to develop curiosity in their workforce? Organizations incur tremendous costs due to a lack of engagement, innovation, and productivity. The most recent Gallup report found that lack of engagement alone costs U.S. companies between $450 and $500 billion each year. The Mental Health of America Mind the Workplace Report surveyed 17,000 U.S. workers and found 71% were either actively looking for a new job or exploring other job options. With only about 1/3 of its workplace genuinely engaged, how does a company innovate, produce and remain competitive in the marketplace?
In simple terms, the company that can stimulate its workers' curiosity, enhances employee engagement, emotional intelligence, innovation, productivity, and the many other by-products that come with that intrinsic, but under-utilized attribute. By developing curiosity and the ability to communicate without fear of repercussions, second-guessing or judgmental responses, employees can be better aligned and emotionally committed to their jobs, which in turn, can lead to improved productivity.
A newly released white paper explains how research has identified four factors that most significantly impact curiosity. They include fear, assumptions, technology, and environment (F.A.T.E.). Knowing the factors that hold people back from exploring their natural sense of curiosity is the foundation from which to unleash their imaginations, their innovation, and their effectiveness. Just as organizations discovered the benefits of improving the emotional intelligence and employee engagement of its workers, improving their curiosity has become the next milestone in improving productivity and its positioning in the marketplace, especially in a time where innovation has become a key ingredient to survival.
What do the experts have to say after reading Dr. Hamilton's research? Steve Forbes, Chairman and Editor-in-Chief of Forbes Media said, "Among its virtues, Dr. Diane Hamilton's well-researched, highly useful and very timely book, 'Cracking the Curiosity Code', gives critical advice for how to overcome the factors that hold individuals and organizations back from achieving their full potential." Verne Harnish, Founder Entrepreneurs' Organization (EO) Author of "Scaling Up" ("Rockefeller Habits 2.0"), explained, "Curiosity is THE foundational talent which will continue to differentiate those who lead in their field, industry, and life." Dave Ulrich, Rensis Likert Professor, Ross School of Business, University of Michigan, Partner, The RBL Group agreed and explained, "In today's turbulent world, personal curiosity leads to organizational creativity that leads to sustainable success."
To find out more about improving curiosity in the workplace and to receive the white paper, please go to https://drdianehamilton.com/subscribe-download.
About Tonerra:
Tonerra is a U.S.-based innovative company founded by Diane Hamilton, Ph.D. as part of Dr. Diane Hamilton LLC to improve workplace performance. Dr. Hamilton's research has been featured in a variety of peer-reviewed journals and is the basis of the Curiosity Code Index® (CCI) assessment, which is an instrument used to determine factors that impact curiosity. At Tonerra, Dr. Hamilton's group aims to help companies strengthen their employees' level of engagement, innovation, and productivity. Their core capabilities include Corporate Education and Training. Follow Dr. Hamilton on LinkedIn, Facebook, and Twitter @DrDianeHamilton or contact the Tonerra group at info@Tonerra.com, https://drdianehamilton.com/subscribe-download, http://curiositycode.com, https://drdianehamilton.com,
Source: Tonerra
Share:
---
Categories: Human Resources, Administration and Management
Tags: Assessment, Creativity, Curiosity, Engagement, HR, Human Resources, Innovation, Leadership, SHRM
---