Devault Foods Joins Amazon in Redefining Case Space and Consumer Choice
The Amazon acquisition of Whole Foods still has the industry a-buzz and in anticipation - Devault Foods continues to stay ahead of the trend by developing a channel directly into the grocery consumers' electronic shopping cart
Press Release
-
updated: Nov 16, 2017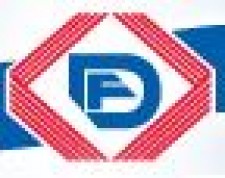 DEVAULT, Penn., November 16, 2017 (Newswire.com) - The Amazon brand and products like the Amazon Echo are now peppered throughout Whole Foods stores, giving shoppers the benefit of lower prices and convenient access to new products. However, the real consumer benefits will reveal themselves in coming months as Amazon uses brick-and-mortar consumer data to redefine consumer choice in the grocery category. What may also emerge is an incredible advantage for boutique brands and regional food manufacturers. This is why after two years of corporate and brand restructuring, Devault Foods has partnered with Amazon in a new grocery distribution channel to consumers.
Those who use customer data to manage supply chains and predict trends also appreciate that Amazon is among an elite set of companies that have taken data-mining to new heights and new success. Over the last decade, Amazon has developed sophisticated collection systems and predictive consumer models powered by steady streams of online purchasing data. Amazon was one of the first retailers to use comparative filtering to proactively suggest additional products to consumers based on the preferences from others in their demographic profile.
From Devault's perspective, the primary driver for Amazon's purchase of Whole Foods was to gain immediate access to consumer purchase data in an off-line setting. Whole Foods is known as the "go-to" grocery for healthy, clean products as well as high-end boutique grocery offerings. As consumer trends grow for products that promote health and have a healthier profile, Whole Foods' data has an increased value. Amazon's data miners are surely hard at work developing models that demonstrate how offline purchase behaviors correlate to online purchase behaviors both regionally and nationally. The result will be the customization of offerings online, offline and through home delivery.
This is a great opportunity for smaller brands and regional manufacturers who have had limited success within Whole Foods or online. Up until this point, a new brand or a brand trying to break into Whole Foods had to negotiate shelf or case space with a regional buyer. The space was highly competitive and it was challenging to gain expansion from store to store. With the emerging Amazon model, shelf or case space will no longer be a limiting factor. The Amazon Marketplace and growing Amazon Fresh home delivery service will level the playing field for smaller brands and regional players. 
It remains to be seen if Amazon's online model of comparative filtering to make product recommendations will translate to a Whole Foods site. However, high-value recommendations based on demographic modeling WILL redefine the marketplace based on real consumer preferences. This gives products a more level playing field based on quality, taste and consumer selection NOT the availability of space in a store. 
Devault Foods has spent the last seven decades building a brand based on quality and taste. The Company embarked on the next phase of transformation almost three (3) years ago as emerging channels to the consumer and foodservice began to develop. The Company's strategy is to ensure profitable success in a foodservice industry that is on the precipice of revolutionary change. The recent launch of the Devault Foods Amazon Marketplace and E-commerce platform is part of a larger plan to service consumer's preferences for great taste, quality and convenience.
Devault Foods is committed to providing exceptional products to the industry and consumers for the next 70 years. No case space, no problem. 
Source: Devault Foods
---
Categories: Food and Beverage Manufacturing, Food and Beverage Services, Hospitality
Tags: Amazon, Burgers, Cheese Steak, Consumer, Devault Foods, Manufacturing, Meat, Meatballs, Whole Foods
---